Imperialism, Narrative, and the Environment
Workshop
11.10.2012 – 13.10.2012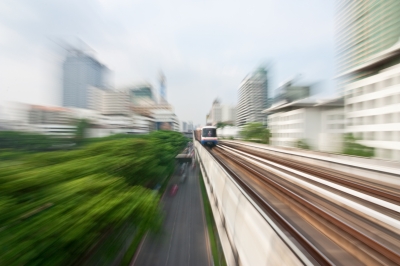 Location:
Rachel Carson Center, Leopoldstr. 11a Munich
Conveners: Anthony Carrigan (Keele University), Christof Mauch (RCC/LMU Munich)
Read the Conference Report
Program (pdf, 197 KB)
Keynote Lecture:
David Arnold, University of Warwick, 'The Empire of Nature: Travel, Self, and Transformation'
Thursday, October 11 at 17:00
*Please note: the keynote presentation will take place at the Evangelische Studentengemeinde, Friedrichstr. 25
This workshop is situated in relation to the RCC's core research theme of ecological imperialism, and brings together a group of twenty leading international and interdisciplinary researchers concerned with the role narrative can play in our understanding of imperialism's influence on environmental problems, such as climate change, deforestation, toxicity, the food crisis, and water and agricultural resource management. While the field of literary studies is sometimes seen as distant from empirical and scientific concerns about global climate change and other ecological crises, the workshop will emphasize the profound ways in which our understandings of the history of imperialism and the environment are embedded in language, narrative, media, and the cultural imagination. From geographically diverse perspectives, such as those from African, Caribbean, Latin American, South Asian, and Pacific Island Studies, participants will examine points of overlap and divergence in the narrative forms of imperial history and ecocriticism, and will workshop pre-circulated essays that focus specifically on defining and highlighting the importance of a global and humanities-based approach to environmental thought.
Questions? Contact Anthony Carrigan at a.j.carrigan@engl.keele.ac.uk or Christof Mauch at mauch@lmu.de
Submitted Papers (For participants only, password protected)
Amy M. Hay (pdf, 290 KB)
Anthony Carrigan (pdf, 424 KB)
Anthony Vital (pdf, 285 KB)
Byron Caminero-Santangelo (pdf, 224 KB)
Cheryl Lousely (pdf, 207 KB)
Elizabeth DeLoughrey (pdf, 319 KB)
George B. Handley (pdf, 254 KB)
Graham Huggan (pdf, 252 KB)
Ilan Kelman (pdf, 1,455 KB)
James D. Rice (pdf, 249 KB)
Jennifer Wenzel (pdf, 349 KB)
Jill Didur (pdf, 334 KB)
Jorge Marcone (pdf, 273 KB)
Lisa Paravisini-Gebert (pdf, 9,231 KB)
Meenakshi Sharma (pdf, 284 KB)
Michael Niblett (pdf, 346 KB)
Sangeeta Ray (pdf, 127 KB)
Sharae Deckard (pdf, 286 KB)
Susan K. Martin (pdf, 778 KB)