Film Screening + Discussion: The Time of Forests
Green Vision Film Series
25.02.2021 18:30 – 20:30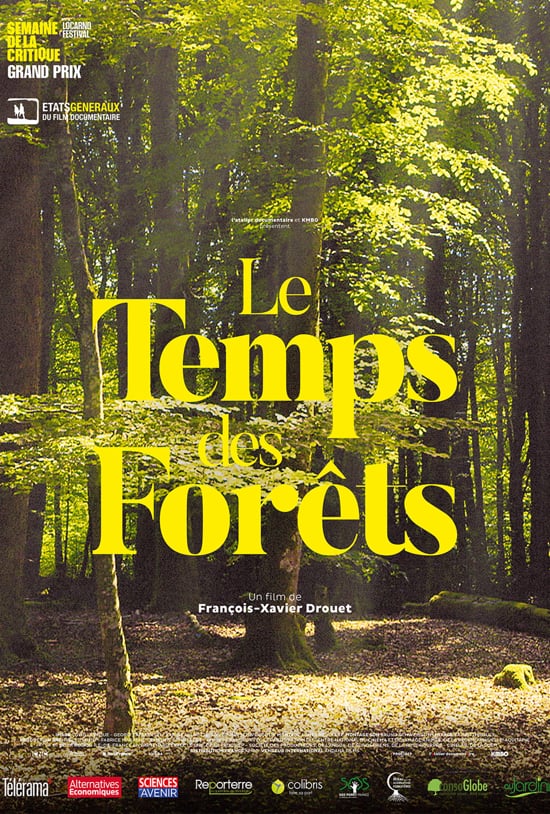 Location: Online
Director: François-Xavier Drouet, France 2018, 103 minutes
Although thought of as a symbol of authentic and intact nature, woods are currently undergoing an unprecedented period of industrialisation. Intense mechanisation, monoculture, fertilisers and pesticides, the loss of traditional knowledge, forest management—forests are rapidly coming to resemble the norm of intensive land cultivation. The Time of Forests is a journey into the heart of industrial forest management and its alternatives. Whether the landscape of tomorrow is a living forest or a green wasteland will be determined by the decisions we make today.
A discussion with Ralf Straußberger (BUND Naturschutz in Bayern e.V.) will follow the screening.
The film will be shown in French with English subtitles. The discussion will be held in German.
Free and open to the public.
Please note that this film screening can only be booked as an online event (via livestream).

Reservation required: Please call 089 / 48 00 66-239 or register online.
About Green Visions Film Series
The Green Visions film series presents environmental documentaries from around the world, including discussions with directors, environmental experts, or film critics. The series is a cooperation between the Rachel Carson Center, the Deutsches Museum, and the Münchner Volkshochschule.
The Green Visions flyer can be found here.