Film Screening + Discussion: Human Nature - Die CRISPR Revolution
Green Vision Film Series
14.01.2021 18:30 – 20:30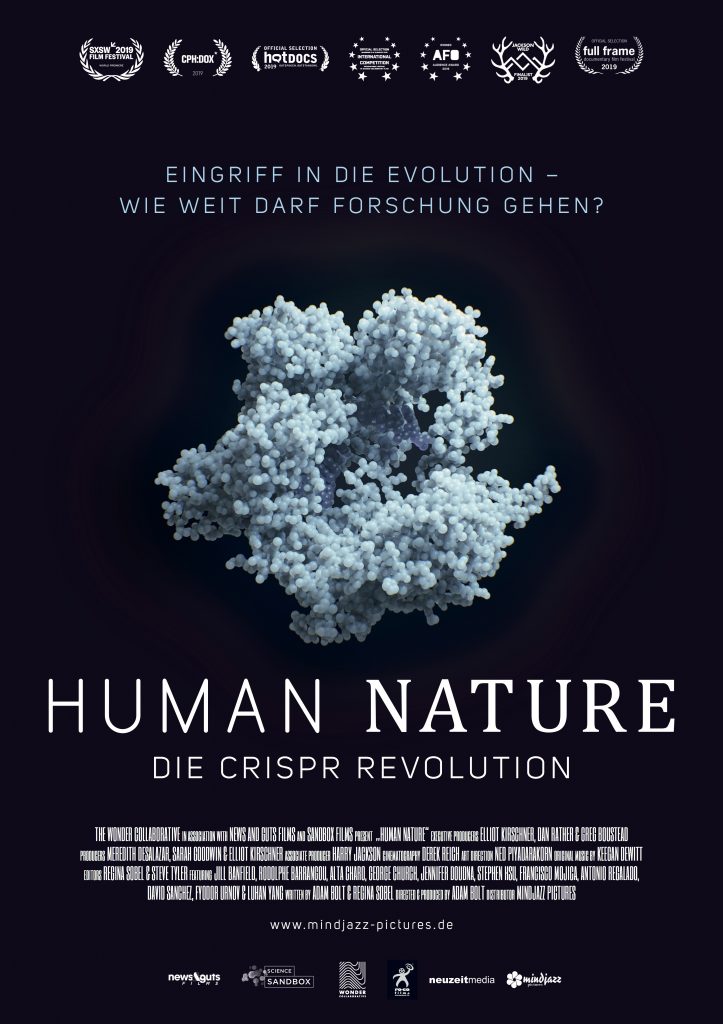 Location: Einstein 28, Bildungszentrum der MVHS, Einsteinstr. 28, 81675 München
Director: Adam Bolt, USA 2019, 91 minutes
A film about one of the greatest scientific breakthroughs of the 21st century: CRISPR, a technological revolution which gave people unprecedented control over the building blocks of life. CRISPR-CAS9, "gene-scissors" extracted from bacterial immune systems, allow us to do things previously thought impossible—to cure diseases, change the entire biosphere, and even design our own children. From this arise great ethical challenges. How will this new power change us and our relationship to nature?
A discussion with Sophia Guttenberger (Umweltinstitut München e.V.) will follow the screening.
The film will be shown in English with German subtitles.
Free and open to the public.
Please note that this film screening can only be booked as an online event (via livestream).

Reservation required: Please call 089 / 48 00 66-239 or register online.
About Green Visions Film Series
The Green Visions film series presents environmental documentaries from around the world, including discussions with directors, environmental experts, or film critics. The series is a cooperation between the Rachel Carson Center, the Deutsches Museum, and the Münchner Volkshochschule.
The Green Visions flyer can be found here.