Opportunities and Needs in Environmental History
Workshop
10.06.2010 – 12.06.2010
Location: Kluge Center, Washington D.C.

Convener: Christof Mauch

Sponsored by the Rachel Carson Center, Ludwig Maximilian University Munich (RCC) and the National History Center (NHC) along with the Center of the American West and the John W. Kluge Center of the Library of Congress

Program - English (pdf, 128 KB)

Conference Report - English (pdf, 159 KB)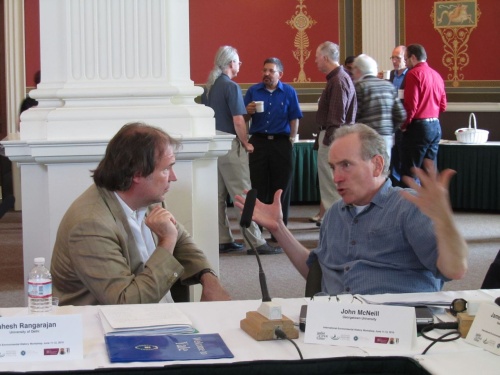 Christof Mauch (Rachel Carson Center) and John McNeill (Georgetown) reflect on the future of the field during a coffee break.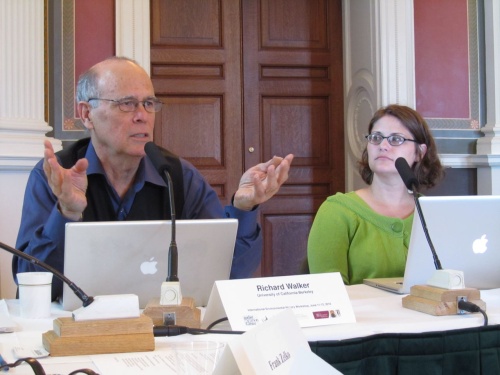 Richard Walker, Professor of Geography at the University of California, Berkeley, encouraged practitioners of environmental history to stop fetishizing environmental history, develop interdisciplinary collaborations, embrace environmental movements, speak to the public, and "get out more!" 
Miriam Hauss Cunningham of the National History Center (right) organized the workshop.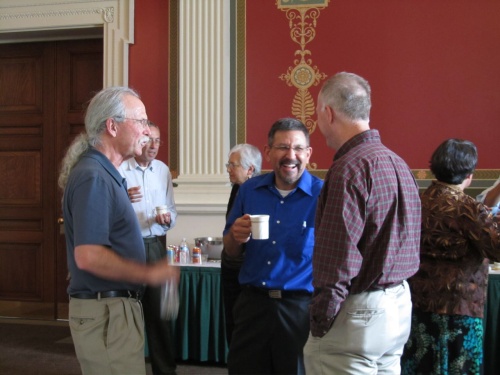 In the foreground: Richard White (Stanford University), Doug Weiner (University of Arizona), and Stephen Pyne (Arizona State University). In the background David Blackbourn (Harvard University) and ASEH President Harriet Ritvo (MIT) can be seen.