Film Screening + Discussion: Fantastic Fungi
Green Vision Film Series
17.05.2021 18:30 – 21:00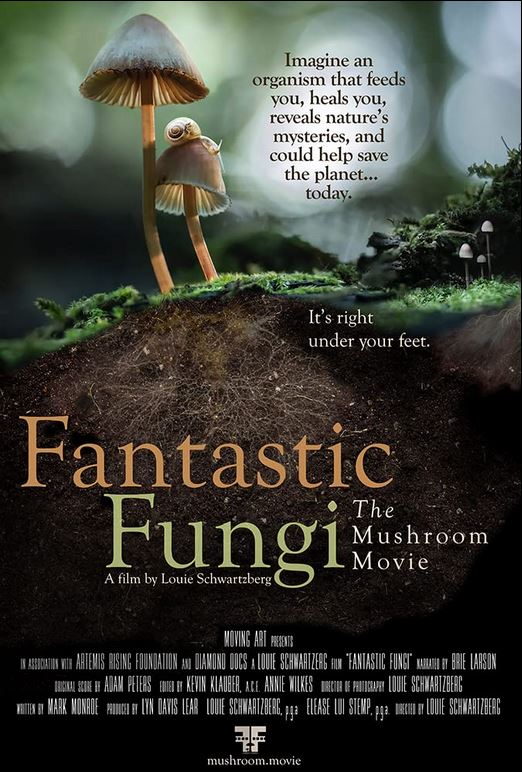 Location: Online
Director: Louie Schwartzberg, USA 2019, 81 minutes
FANTASTIC FUNGI is a consciousness-shifting film about the mycelium network, which takes us on an immersive journey into the world beneath our feet: a subterranean network that can heal and save our planet. Through the eyes of renowned scientists and mycologists, best-selling authors and others, viewers become aware of the beauty, intelligence, and solutions that the fungi kingdom offers in response to some of our most pressing medical, therapeutic, and environmental challenges.
A discussion with Philipp Benz (Technical University of Munich) will follow the screening.
The original version of the film will be shown with German subtitles. The discussion will be held in German.
Free and open to the public.
Please note that this film screening can only be booked as an online event (via livestream).
Reservation required: Please call 089 / 48 00 66-239 or register online.
About Green Visions Film Series
The Green Visions film series presents environmental documentaries from around the world, including discussions with directors, environmental experts, or film critics. The series is a cooperation between the Rachel Carson Center, the Deutsches Museum, and the Münchner Volkshochschule.