Film Screening + Discussion: Unser Boden, unser Erbe
Green Vision Film Series
27.10.2021 18:30 – 21:00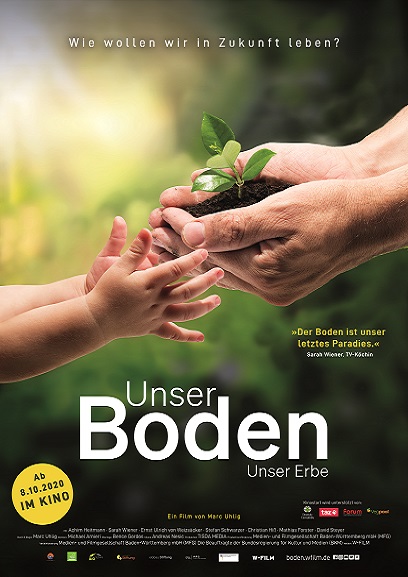 Location: Einstein 28, Bildungszentrum der MVHS, Einsteinstr. 28, 81675 Munich
Director: Marc Uhlig, Deutschland 2019, 79 Min., Deutsch
Do you actually know what happens underneath your feet? The thin humus layer of soil supplies every human around the world with food, clean drinking water, and clean air. And it can save the climate. Healthy soils are the biggest storage of greenhouse gasses after oceans and contribute considerably to the decrease of CO2. Yet, in order to generate ten centimeters of fertile soil, our planet needs more than 2,000 years. And still, we are using our soils as if they were inexhaustible. Thereby, our food source is endangered – by us humans! What does that mean for the future? How do agriculture and society have to change so that we can pass on a living world with living soils for generations to come?
A discussion with Annette Freibauer (Institut für Ökologischen Landbau, Bodenkultur und Ressourcenschutz) will follow the screening.
The original version of the film will be shown with German subtitles. The discussion will be held in German.
Free and open to the public.
Reservation required: Please call 089 / 48 00 66-239 or register online.
About Green Visions Film Series
The Green Visions film series presents environmental documentaries from around the world, including discussions with directors, environmental experts, or film critics. The series is a cooperation between the Rachel Carson Center, the Deutsches Museum, and the Münchner Volkshochschule.