Tuesday Discussion with Nina Möllers (Biotopia Lab)
10.12.2019 16:15 – 17:15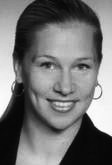 Location: Rachel Carson Center, Leopoldstr. 11a, 4th Floor, Room 415 (conference room)
This week, curator and events manager Dr. Nina Möllers, head of Munich's BIOTOPIA Lab will introduce us to exhibitions, programs, and concepts of Munich's interim Naturkundemuseum. Before the new museum opens (in 2025), the lab provides an interdisciplinary, innovative communication platform and a vivid forum for interactive learning about human-nature relationships.
The discussion will take place in the 4th-floor conference room.
Tea and cake will be served. All are welcome.