Film Screening + Discussion: Das Wunder von Mals
Green Vision Film Series
14.11.2019 18:00 – 20:00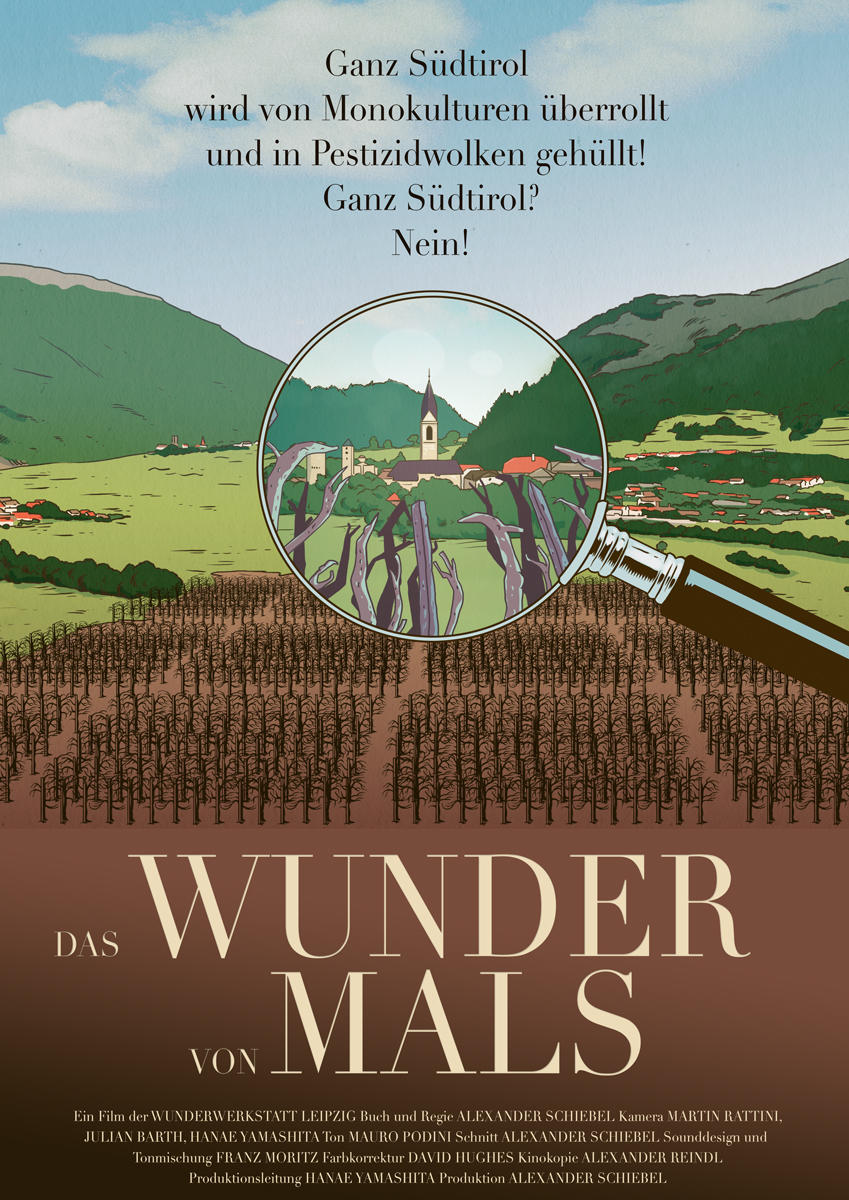 Location: Rio Filmpalast, Cinema 2, Rosenheimer Str. 46, 81669 Munich
Director: Alexander Schiebel, Germany 2018, 98 minutes
The year is 2015. South Tirol is entirely occupied by farming monocultures and covered in clouds of pesticide. Well, not entirely. One small village of indomitable Celts still holds out against the might of the farmers' association, the local government, and the chemical industry. Mals, in Obervinschgau, may be the first pesticide-free community in Europe. 76% of the residents have voted to ban the use of pesticides within the town limits—but the South Tirolese apple lobby doesn't for a moment plan to accept this decision.
A discussion with Agnes Becker, member of the Ecological Democratic Party, will follow the screening.
The film will be shown in German.
Free and open to the public.
Reservations: Call 089 / 48 00 66-239 or register online. Reservations are only valid until 17:50.
About Green Visions Film Series
The Green Visions film series presents environmental documentaries from around the world, including discussions with directors, environmental experts, or film critics. The series is a cooperation between the Rachel Carson Center, the Deutsches Museum, and the Münchner Volkshochschule.
The Green Visions flyer can be found here.