Film Screening + Discussion: Die Rote Linie – Widerstand im Hambacher Forst
Green Vision Film Series
17.10.2019 18:00 – 20:00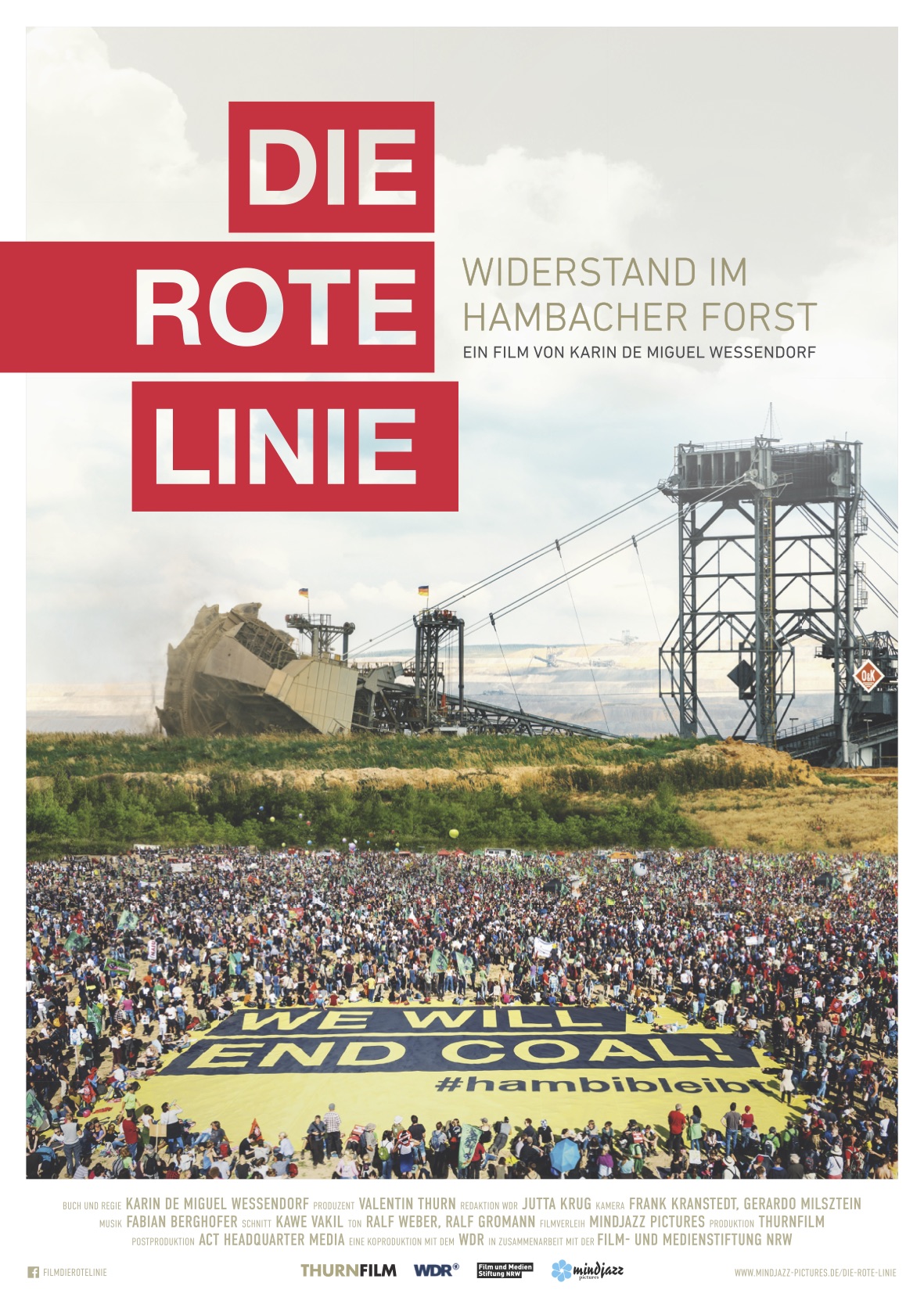 Location: Rio Filmpalast, Cinema 2, Rosenheimer Str. 46, 81669 Munich
Director: Karin de Miguel Wessendorf, Germany 2019, 115 minutes
The film describes the protests against the destruction of the Hambach Forest and the opposition to brown coal mining from the point of view of various groups, which, at first alone, then in cooperation, opposed the energy giant RWE. It is a local David and Goliath story inextricably linked to the globally relevant topics of climate change, the politics of energy, and civil disobedience. The Hambach Forest has thereby become a symbol of resistance against outdated conceptions of energy policy.
A discussion with Karin de Miguel Wessendorf, the director, will follow the screening.
The film will be shown in German with English subtitles.
Free and open to the public.
Reservations: Call 089 / 48 00 66-239 or register online. Reservations are only valid until 17:50.
About Green Visions Film Series
The Green Visions film series presents environmental documentaries from around the world, including discussions with directors, environmental experts, or film critics. The series is a cooperation between the Rachel Carson Center, the Deutsches Museum, and the Münchner Volkshochschule.
The Green Visions flyer can be found here.