Film Screening + Discussion: The Devil We Know
Green Vision Film Series
02.05.2019 at 18:00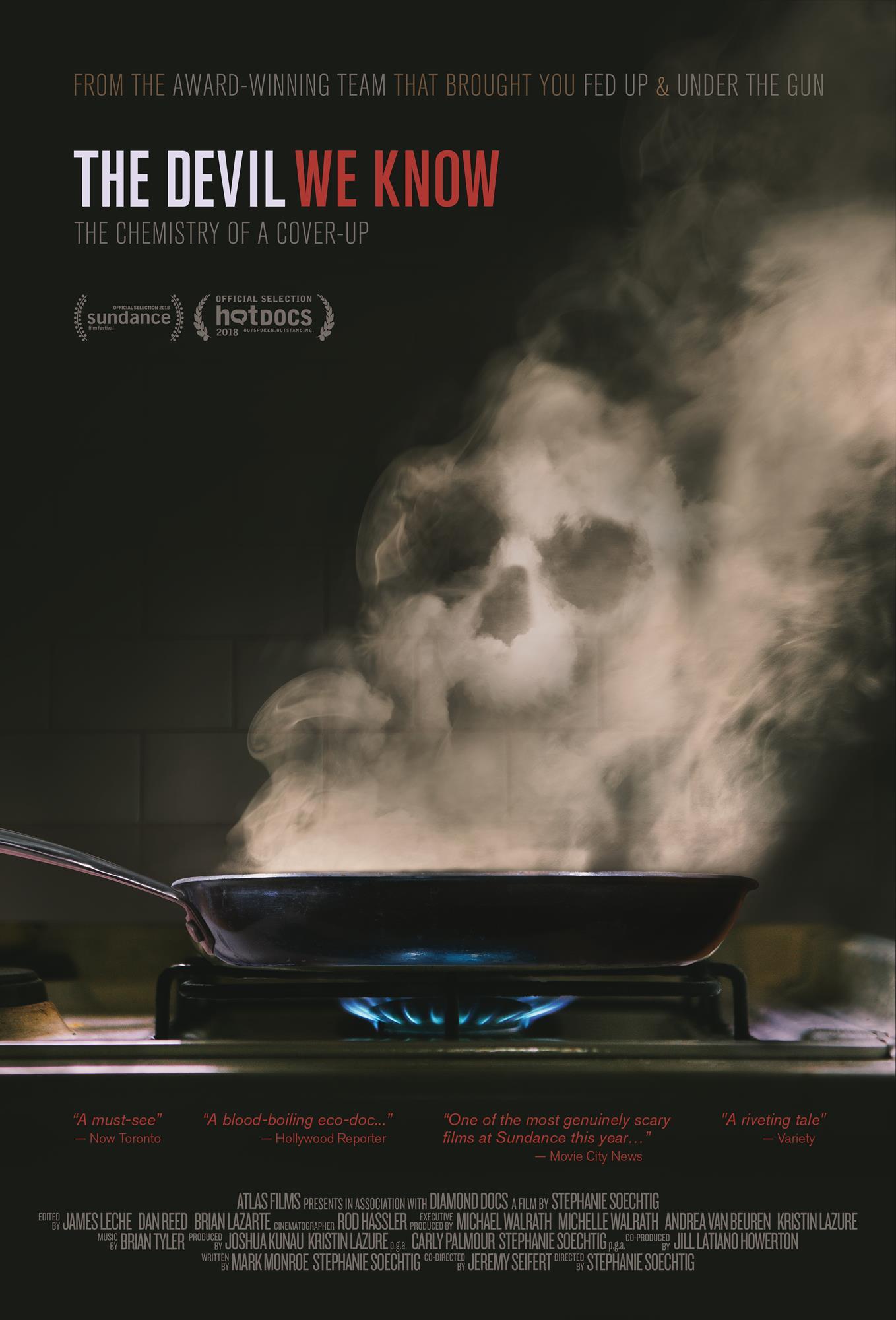 Location: Rio Filmpalast, Cinema 2, Rosenheimer Str. 46, 81669 Munich
Director: Stephanie Soechtig, USA 2018, 95 minutes
When a handful of West Virginia residents discover DuPont has been pumping its poisonous Teflon chemical into the air and public water supply of more than 70,000 people, they file one of the largest class action lawsuits in the history of environmental law. As the citizens of Parkersburg rise up against the forces that polluted their town, the story builds out to dozens of other American cities. In fact, as many as 110 million Americans may be drinking water tainted with PFAS chemicals. Exposure to this class of chemicals has even become a global phenomenon, spreading to places like Italy, the Netherlands, and China.
A discussion with Manfred Santen, Greenpeace, will follow the screening.
The film will be shown in English with English subtitles.
Free and open to the public.
Reservations: Call 089 / 48 00 66-239 or register online. Reservations are only valid until 17:50.
About Green Visions Film Series
The Green Visions film series presents environmental documentaries from around the world, including discussions with directors, environmental experts, or film critics. The series is a cooperation between the Rachel Carson Center, the Deutsches Museum, and the Münchner Volkshochschule.
The Green Visions flyer can be found here.