Film Screening + Discussion: Biking Boom ("Das Fahrrad als Lebensstil" & "Protestkultur auf Rädern")
Münchner Klimaherbst 2019
21.10.2019 18:30 – 20:30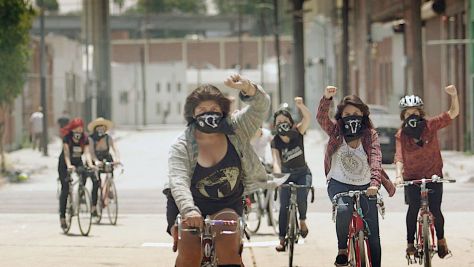 Location: Arena Filmtheater, Cinema 1, Hans-Sachs-Str. 7, 80469 Munich
Director: Janin Renner & Janina Rook, Germany 2018, 53 minutes
The film will be shown in German with English subtitles and is free and open to the public.
Münchner Klimaherbst Film Screening: Biking Boom ("Das Fahrrad als Lebensstil" & "Protestkultur auf Rädern")
Be it in Berlin, London, or Copenhagen: the residents of many European cities have discovered cycling. In these cities there is by now a thriving biking scene, in which biking is promoted as a carefully curated lifestyle. Equally, however, bicycles are used in many parts of the world as a means of resistance and protest. The "Critical Mass" movement, founded in 1992 in San Fransisco, mobilizes cyclists in this fashion all over the world.
A discussion with Andreas Schuster (Head of Mobility at Green City e.V.) will follow the screening.
The movie is part of the Münchner Klimaherbst and is shown in cooperation between the Rachel Carson Center, the Deutsches Museum, and the Münchner Volkshochschule.