Ecopolis Munich: Environmental Stories of Discovery
Student Exhibition on Munich's Environments at the whiteBOX
12.10.2019 at 10:00 – 20.10.2019 at 20:00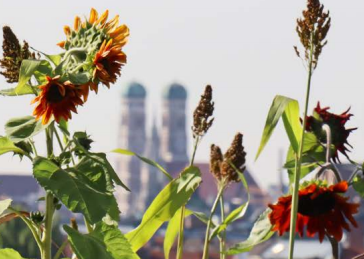 12.-20. October 2019
Daily from 10am-8pm, free entry
Location: whiteBOX WERK3, Atelierstraße 18, 81671 München (Werksviertel, near Ostbahnhof)
Water and stone, animals, plants, fungi, bacteria: together with the human inhabitants they have left their mark on the Bavarian capital. The student exhibition "Ecopolis Munich" sets out in search of the past, present, and future relations between humans and their Munich environments.
Whoever knew that potatoes were once cultivated in the English Garden or that mushrooms grow in the urban underground? How wild is Munich's "Wild East"? How did Berg am Laim get its name? What is the connection between the city slaughterhouse and cholera? Does the Isar shape Munich, or Munich the Isar? Why is it forbidden to light candles in the Fröttmaning church, and is the Olympic Park a "democratic green space"?
The stories told in this exhibition ask: to whom does the urban world belong and what do we want the urban environment of the future to look like.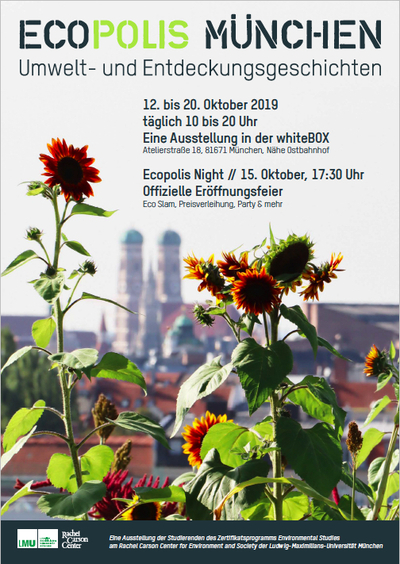 Downloads