Erik Swyngedouw on "Interrupting the Anthropo-(Obs)cene"
Public Keynote (Enhance ITN Final Event)
17.10.2018 18:00 – 19:30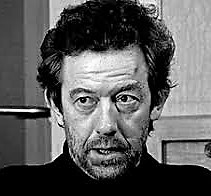 In his talk, Prof. Swyngedouw (University of Manchester, UK) uses "the Anthropocene," a term increasingly mobilized by both geologists and Earth Systems scholars, to denote the proposed new geological era during which humans have arguably acquired planetary geophysical agency.
Recognizing a wide-ranging and often contentious debate, he holds that the Anthropocene is a deeply depoliticizing notion that offstages political possibilities. This offstaging unfolds, he contends, through the creation of what we refer to as "AnthropoScenes," the mise-en-scène of a particular set of narratives that is by no means homogeneous, but which broadly shares the effect of offstaging certain voices and forms of acting. His notion of the Anthropo-obScene then, is his tactic to both attest to and undermine the performativity of the depoliticizing stories of "the Anthropocene."
This public keynote is part of the ENHANCE-ITN Final Event "(Um)Weltschmerz. An Exercise in Humility and Melancholia," which is convened by ENHANCE Marie Skłodowska-Curie Innovative Training Network and cosponsored by the Rachel Carson Center and the Deutsches Museum.
Please sign up for free in advance here.