Film Screening + Discussion: Thank you for the Rain
Green Visions Film Series
12.04.2018 at 19:00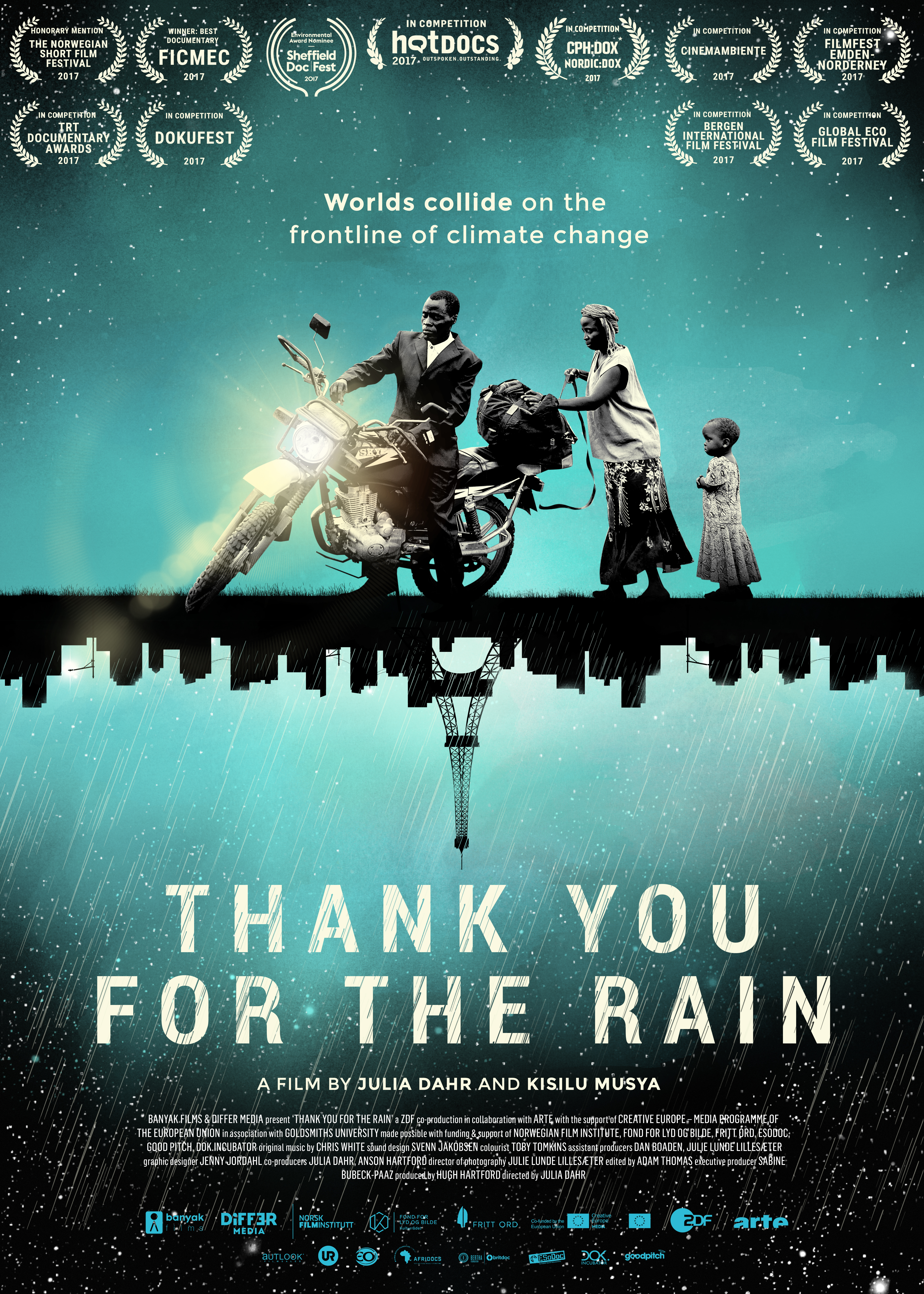 Location: Gasteig München, Carl-Amery-Saal, Rosenheimer Str. 5
Director: Julia Dahr, Kisilu Musya, Denmark 2017, 87 minutes
Over the last five years, Kisilu—a smallholder farmer in Kenya—has used his camera to capture the life of his family, his village, and the impacts of climate change. He has filmed floods, droughts, and storms, but also the effects on people: his kids are sent home when he can't pay school fees, men are moving to towns in search for jobs, family tensions rise. Following a storm that destroys his house, Kisilu starts establishing a community movement of farmers to fight the impacts of extreme weather, and he takes this message of hope all the way to the UN Climate Talks in Paris, COP21. Here, amid the murky cut and thrust of politics, the relationship between Kisilu and Norwegian filmmaker, Julia Dahr, takes on a remarkable twist, shedding a powerful light on the climate justice movement and the vastly different worlds they represent.
A discussion with Kai Schäfer, Nord Süd Forum, will follow the screening.
The film will be shown in English.
Free and open to the public.
Reservations: Call 089 / 48 00 66-239 or register online. Reservations are only valid until 18:50.
About Green Visions Film Series
The Green Visions film series presents environmental documentaries from around the world, including discussions with directors, environmental experts, or film critics. The series is a cooperation between the Rachel Carson Center, the Deutsches Museum, and the Münchner Volkshochschule.
The Green Visions flyer can be found here.