Film Screening + Discussion: Code of Survival
Green Visions Film Series
22.03.2018 at 19:00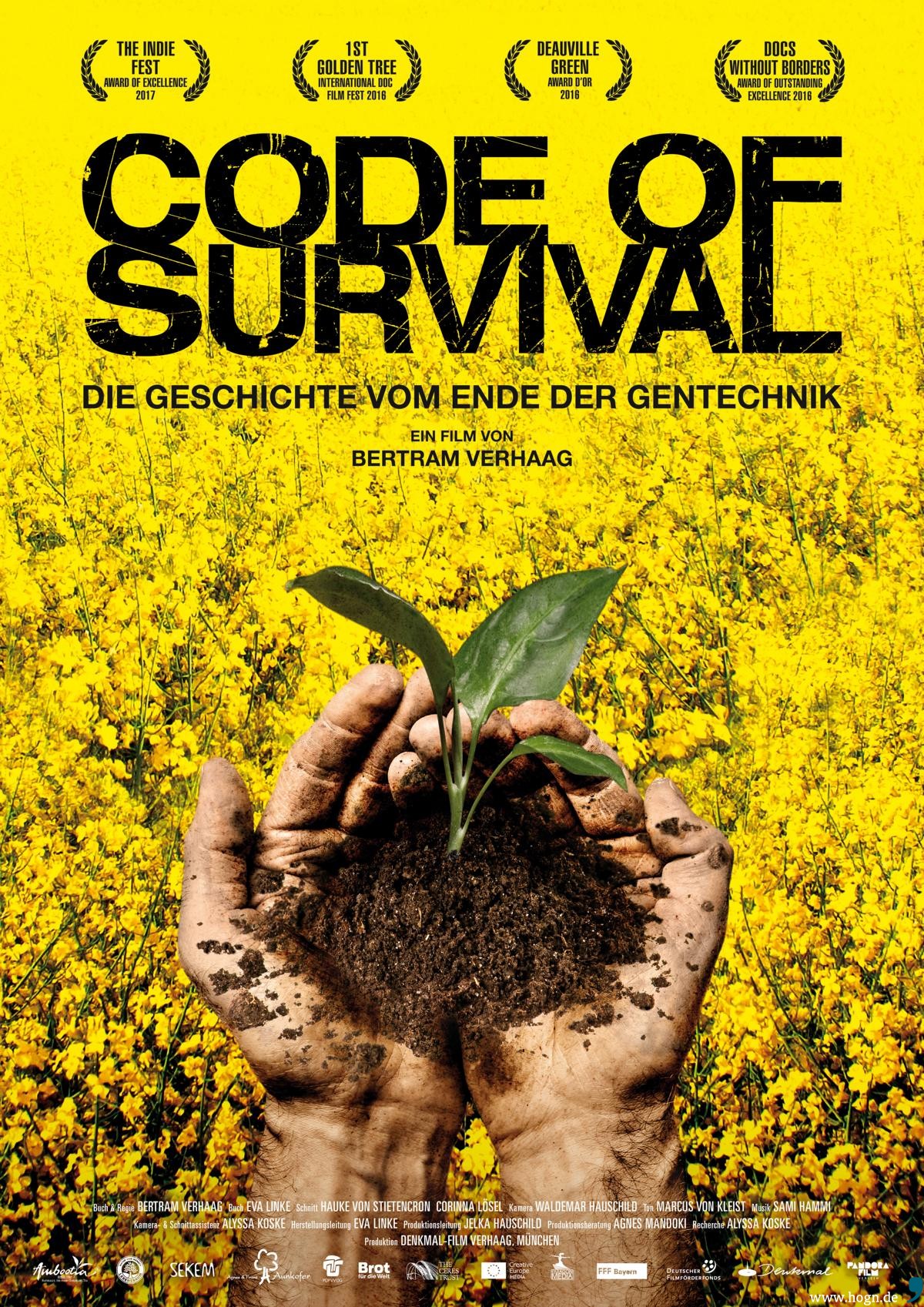 Location: Gasteig München, Carl-Amery-Saal, Rosenheimer Str. 5
Director: Bertram Verhaag, Germany 2016, 90 minutes
Year after year, millions of tonnes of "Roundup," with its active ingredient glyphosate, are being applied to lands worldwide. The alarming consequences: poisoned soils, resistant superweeds, contaminated crops, and sick livestock. Nonetheless, many countries, including the United States, adhere to this destructive model of GM-agriculture. Three sustainable projects in India, Egypt, and Germany are proving that alternatives are both achievable and successful. In an impressive montage, this film confronts the effects of the poison-addicted industrial model with the healing power of organic agriculture.
A discussion with Bertram Verhaag, will follow the screening.
The film will be shown in German.
Free and open to the public.
Reservations: Call 089 / 48 00 66-239 or register online. Reservations are only valid until 18:50.
About Green Visions Film Series
The Green Visions film series presents environmental documentaries from around the world, including discussions with directors, environmental experts, or film critics. The series is a cooperation between the Rachel Carson Center, the Deutsches Museum, and the Münchner Volkshochschule.
The Green Visions flyer can be found here.