Film Screening + Discussion: Before the Flood
Green Vision Film Series
19.07.2018 at 19:00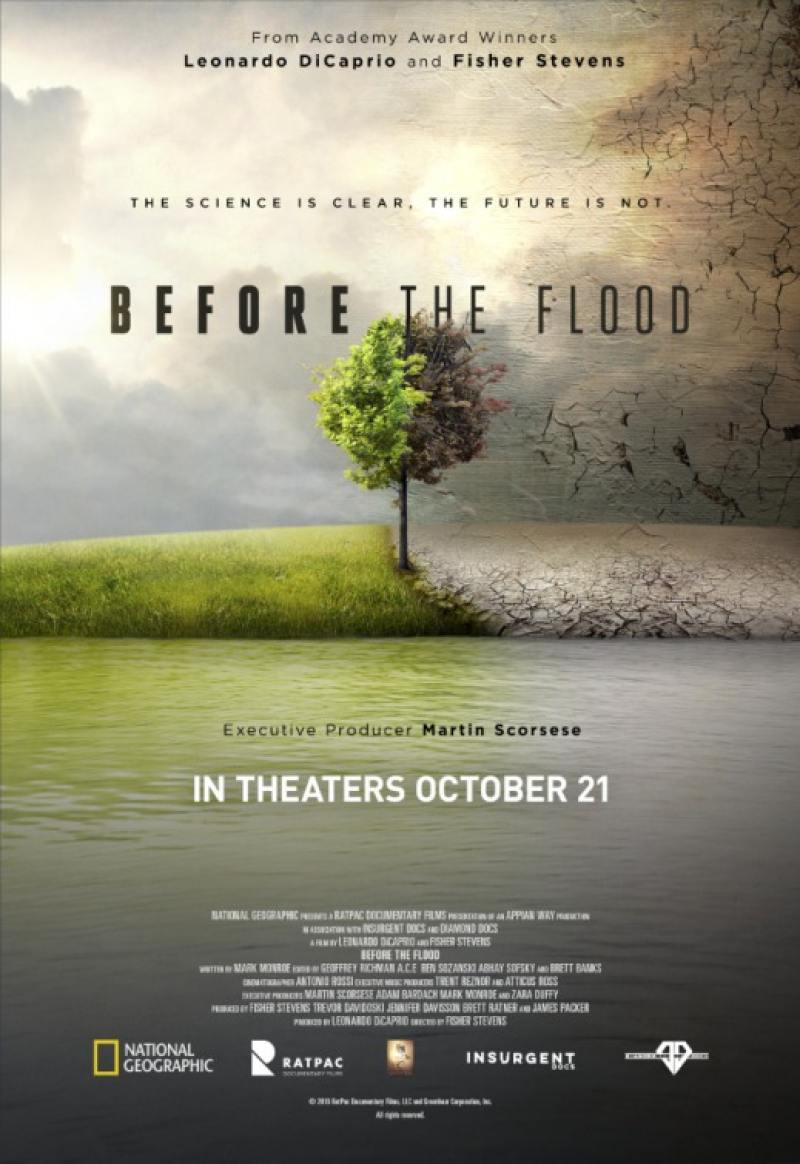 Location: Gasteig München, Vortragssaal der Bibliothek, Rosenheimer Str. 5
Director: Fisher Stevens, USA 2016, 96 minutes
The film presents a riveting account of the dramatic changes now occurring around the world due to climate change, as well as the actions that we—as individuals and as a society—can take to prevent catastrophic disruption of life on our planet. The movie follows the actor Leonardo DiCaprio as he travels to five continents and the Arctic. On his journey, he speaks to scientists, world leaders, activists, and local residents to gain a deeper understanding of this complex issue and to investigate concrete solutions to the most pressing environmental challenge of our time.
A discussion with Martin Delker, Citizens' Climate Lobby, CCL, will follow the screening.
The film will be shown in English with German subtitles.
Free and open to the public.
Reservations: Call 089 / 48 00 66-239 or register online. Reservations are only valid until 18:50.
About Green Visions Film Series
The Green Visions film series presents environmental documentaries from around the world, including discussions with directors, environmental experts, or film critics. The series is a cooperation between the Rachel Carson Center, the Deutsches Museum, and the Münchner Volkshochschule.
The Green Visions flyer can be found here.