Film Screening + Discussion: The Harvest
Green Vision Film Series
18.05.2017 at 20:00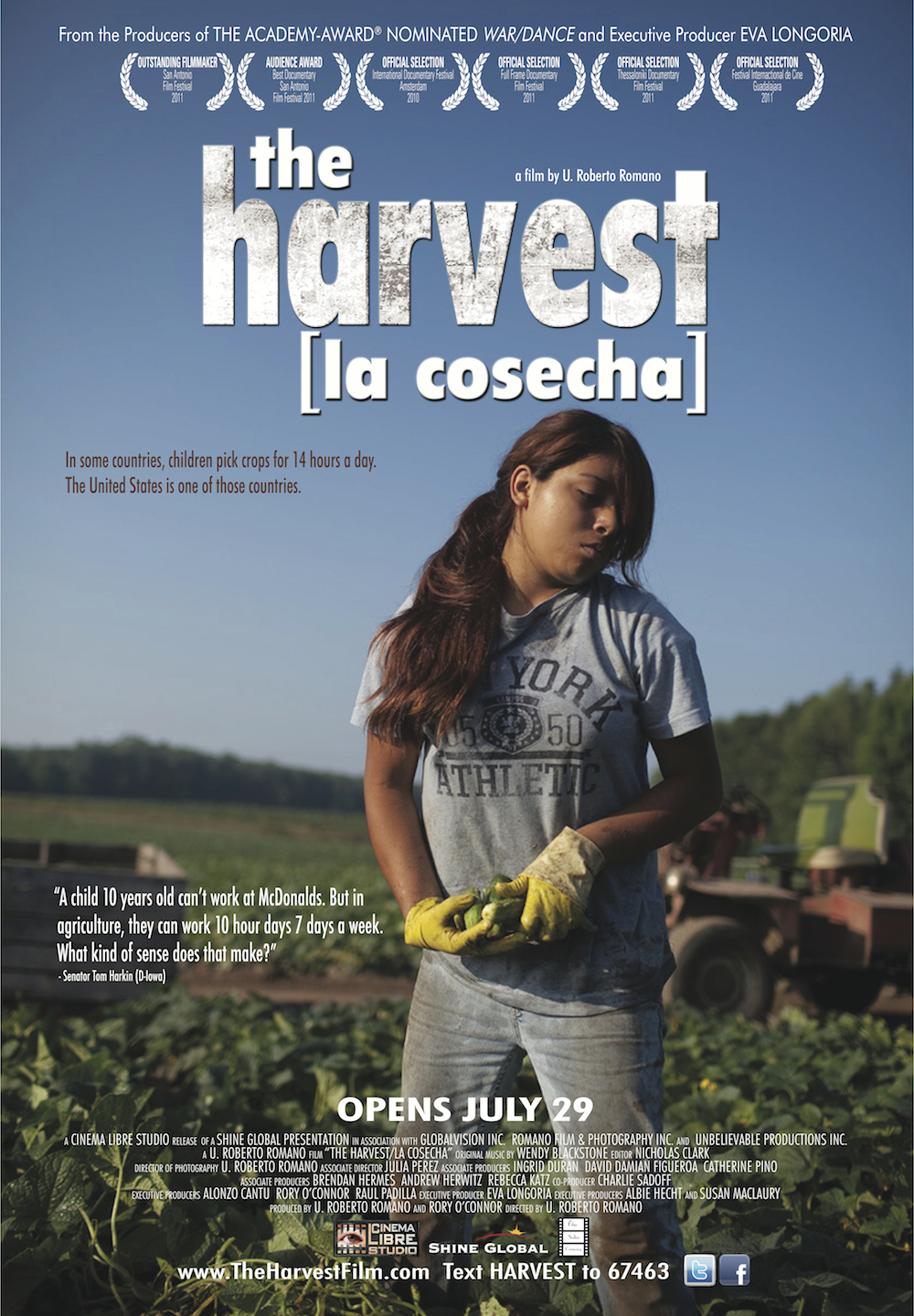 Location: Gasteig München, Vortragssaal der Bibliothek, Rosenheimer Str. 5
Director: Robin Romano, USA 2011, 80 minutes, Engl. OF
Every year more than 400,000 American children are torn away from their friends, schools, and homes to pick the food we all eat. Zulema, Perla, and Victor labor as migrant farm workers, sacrificing their own childhoods to help their families survive. The documentary profiles their journey from the scorching heat of Texas's onion fields to the winter snows of the Michigan apple orchards and back south to the humidity of Florida's tomato fields as they follow the harvest.
A discussion with Prof. Dr. Ursula Prutsch, LMU München will follow the screening.
Free and open to the public.
Reservations: Call 089 / 48 00 66-239 or register online. Reservations are only valid until 19:50.
About Green Visions Film Series
The Green Visions film series presents environmental documentaries from around the world, including discussions with directors, environmental experts, or film critics. The series is a cooperation between the Rachel Carson Center, the Deutsches Museum, and the Münchner Volkshochschule.
The Green Visions flyer can be found here.