Beyond Fordlândia: Henry Ford's Amazonian Adventures–90 Years Later
Film Screening and Discussion
11.12.2017 19:00 – 21:00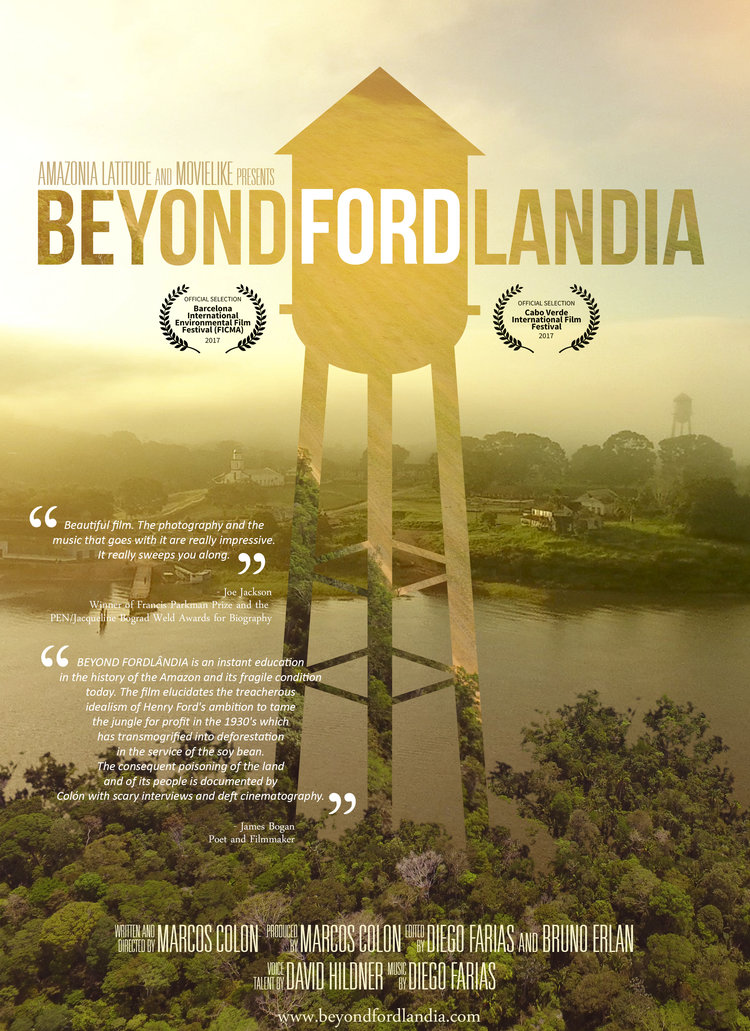 Location: Amerikahaus, Barer Straße 19a
Organizers: Bavarian Center for Transatlantic Relations, Rachel Carson Center
Beyond Fordlândia (2017, 75 min), written, directed, and produced by Marcos Colón, is a film about Ford's automobile factory and the Brazilian Amazon. The film focuses on several issues related to environmental destruction, human rights, and development in the Amazon region of Brazil. Through interviews, historical analysis, and breathtaking videography, Beyond Fordlândia tells the story of the transition from failed rubber plantations (including those attempted by the Ford Motor Company in the 20s) to soy agribusiness and its effects on human communities and the environment in Brazil. The movie received an Impact Docs Award in July 2017. It has been selected or screening at 60 festivals in the USA and in 30 other countries worldwide.

Director Marcos Colón will be traveling from the USA to Munich for this screening. He will be joined by environmental historian Antoine Acker (University of Zurich) and professor of Spanish and Portuguese and writer Kata Beilin (University of Madison-Wisconsin).

The discussion will be moderated by Christof Mauch, the director of the Rachel Carson Center for Environment and Society.
Free admission. Please register here.