Film Screening + Discussion: Taking Root
Green Vision Film Series
14.07.2016 at 20:00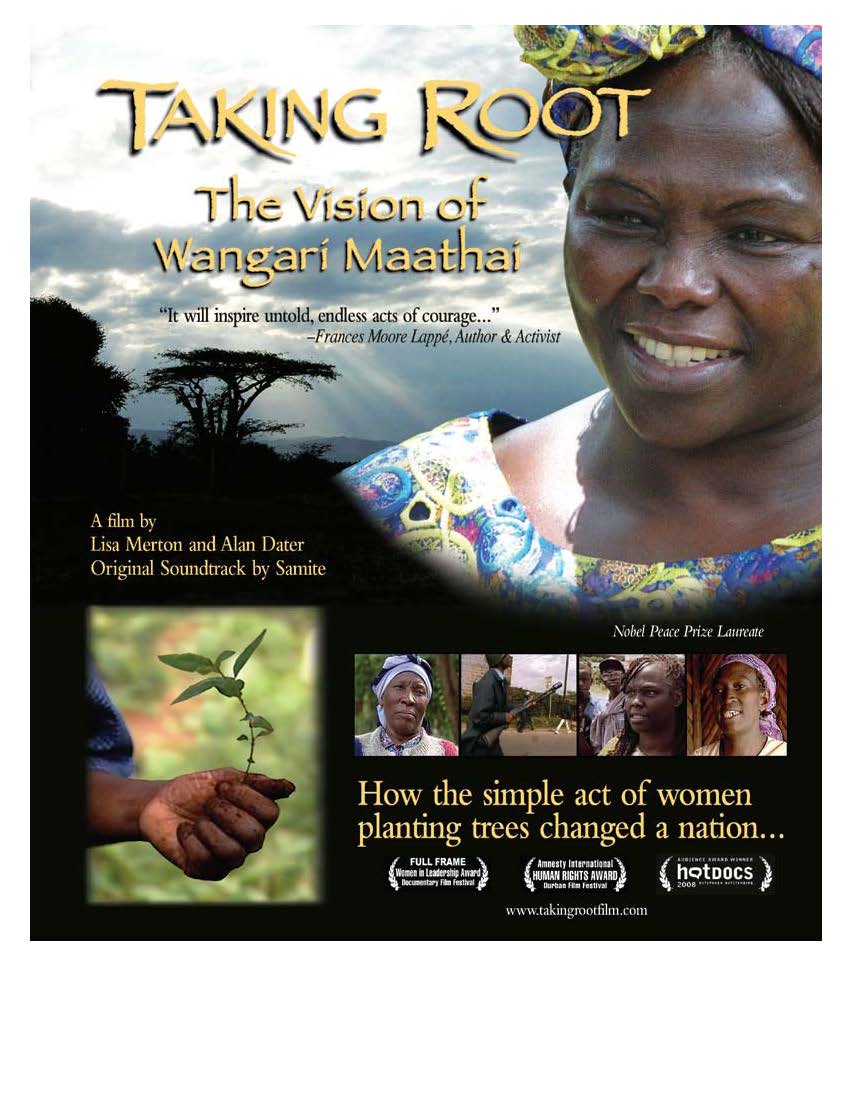 Location: Gasteig München, Vortragssaal der Bibliothek, Rosenheimer Str. 5
Director: Lisa Merton and Alan Dater, USA 2008
Taking Root tells the story of the Green Belt Movement of Kenya and its founder Wangari Maathai, the first environmentalist and first African woman to win the Nobel Peace Prize. Wangari Maathai discovered her life's work by reconnecting with the rural women with whom she had grown up. They worked successively against deforestation, poverty, ignorance, and government corruption, until they became a national political force that helped to bring down Kenya's 24-year dictatorship. The movie presents an awe-inspiring profile of Maathai's courageous 30-year journey to protect the integrally connected issues of the environment, human rights, and democracy.
A discussion with the journalist Dr. Geseko von Lüpke will follow the screening.
The film will be shown in English with German subtitles.
Free and open to the public.
Reservations: Call 089 / 48 00 66-239 or register online. Reservations are only valid until 19:50.
About Green Visions Film Series
The Green Visions film series presents environmental documentaries from around the world, including discussions with directors, environmental experts, or film critics. The series is a cooperation between the the Rachel Carson Center, the Deutsches Museum, and the Münchner Volkshochschule.