Film Screening + Discussion: Slow Food Story
Green Visions Film Series
14.04.2016 at 20:00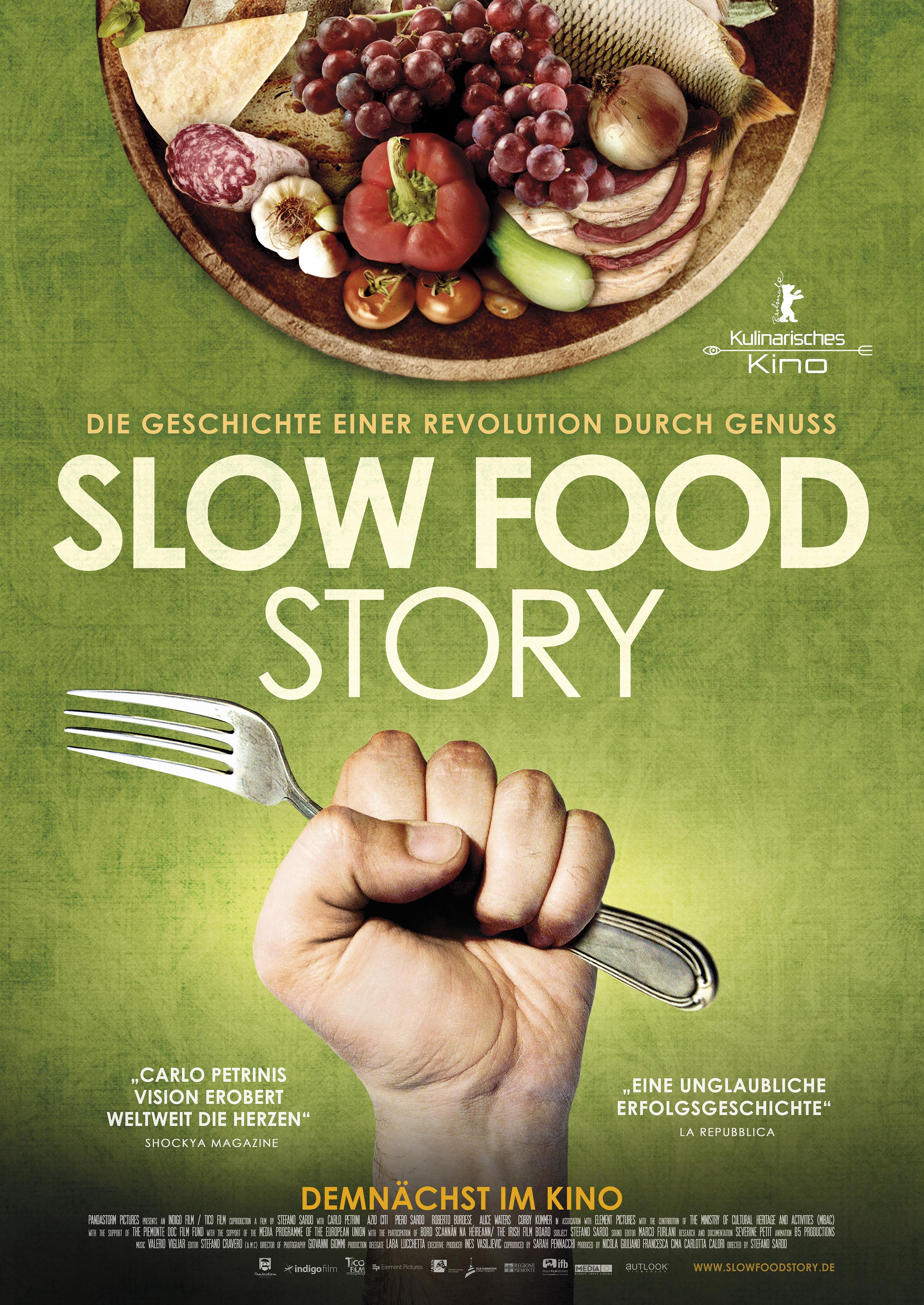 Location: Gasteig München, Vortragssaal der Bibliothek, Rosenheimer Str. 5
Director: Stefano Sardo, Italy 2013
The whole world is occupied by fast food restaurants. . . . The whole world? No! A small city inhabited by steadfast Italians resists the earth-spanning burgers and their followers. Starting 25 years ago in the small city of Bra in northwest Italy as a hopeless battle against fast-food corporations, it has now become an international movement: Slow Food. Director Stefano Sardo tells the Slow Food story in an amusing and fascinating way, showing that there is more to Slow Food than just a love of good food: it is about the preservation of cultural and biological diversity, the protection of the planet and a conscious effort to slow down the pace of life.
A discussion with Slow Food activists Tanja Moreno and Dr. Martin Rose will follow the screening.
The film will be shown in English with German subtitles.
Free and open to the public.
Reservations: Call 089 / 48 00 66-239 or register online. Reservations are only valid until 19:50.
About Green Visions Film Series
The Green Visions film series presents environmental documentaries from around the world, including discussions with directors, environmental experts, or film critics. The series is a cooperation between the the Rachel Carson Center, the Deutsches Museum, and the Münchner Volkshochschule.