Film Screening + Discussion: Occupy Love
Green Visions Film Series
09.06.2016 at 20:00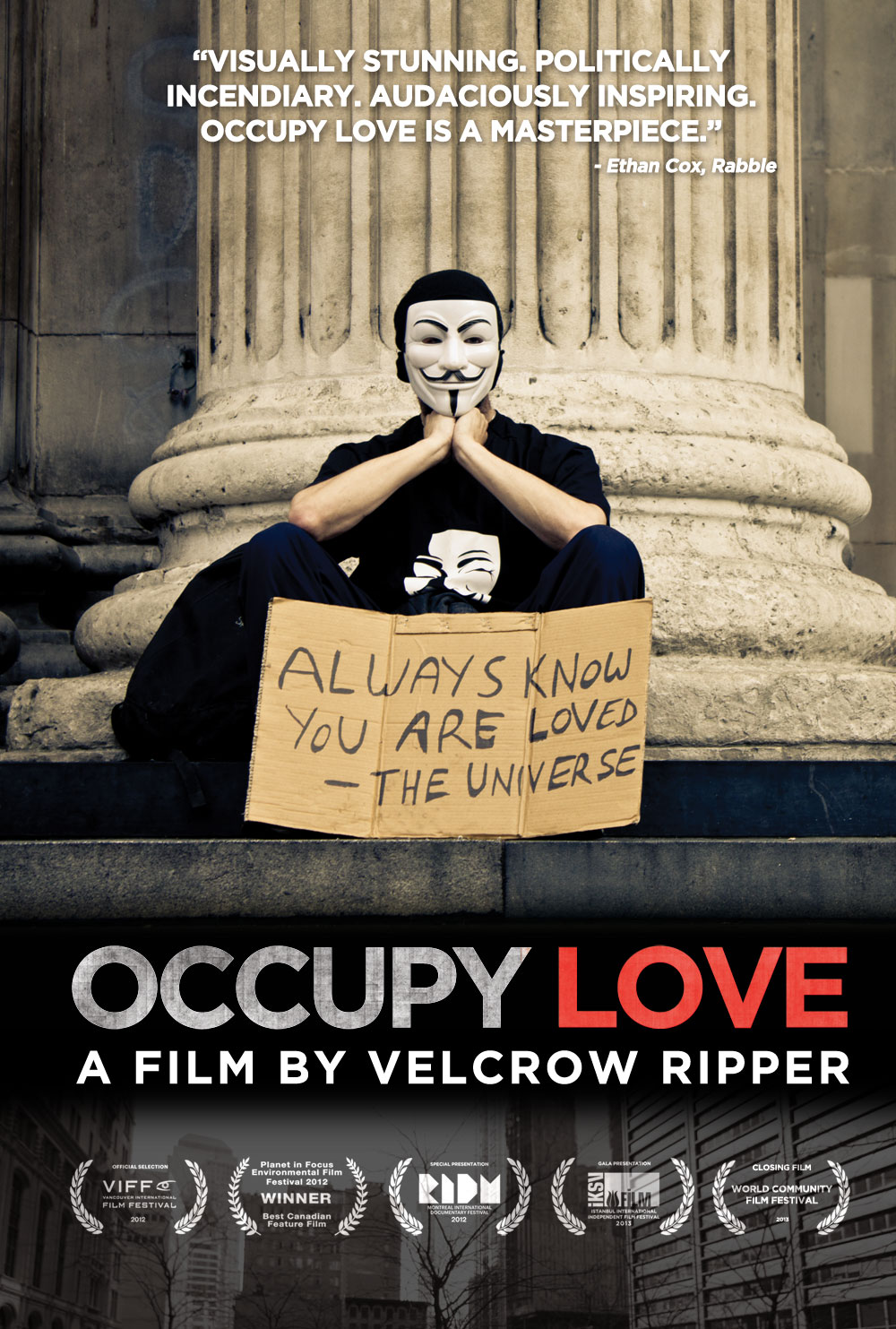 Location: Gasteig München, Vortragssaal der Bibliothek, Rosenheimer Str. 5
Director: Velcrow Ripper, Canada 2012
Occupy Love connects the dots in this era of rapidly evolving social change. Featuring interviews with some of the world's key social and economic visionaries, including captivating insider scenes from the Egyptian Revolution, the Indignado uprising in Spain, Occupy Wall Street and the climate justice movement, Occupy Love shows that love can unite as much as greed can divide. A moving, transformative, heartfelt film, featuring stunning visuals and rich soundscapes, Occupy Love is a powerful cinematic experience that will leave audiences inspired.
A discussion with author and Attac-activist Paul B. Kleiser will follow the screening.
The film will be shown in English.
Free and open to the public.
Reservations: Call 089 / 48 00 66-239 or register online. Reservations are only valid until 19:50.
About Green Visions Film Series
The Green Visions film series presents environmental documentaries from around the world, including discussions with directors, environmental experts, or film critics. The series is a cooperation between the the Rachel Carson Center, the Deutsches Museum, and the Münchner Volkshochschule.