Phosphorus and the Opening of the Plantationocene
Workshop and Webinar
26.04.2016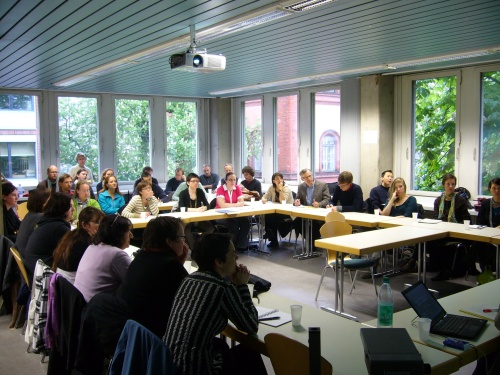 Location: Rachel Carson Center for Environment and Society
Organizers: Gregory T. Cushman (University of Kansas), Zachary Caple (University of California, Santa Cruz)
Sponsors: Rachel Carson Center for Environment and Society, Munich, Haus der Kulturen der Welt, Berlin
Phosphorus threads together industrial food systems, the eutrophication of global waters, and explosive human growth. It is an essential element for all life and the human diet, yet its histories, technological mobilization, political economies, and environmental impacts are largely invisible. This workshop/webinar seeks to render the invisible visible by locating phosphorus within modern industrial food systems and their contribution to the initiation of a new earth epoch, the Plantationocene.
The workshop aims to:
Introduce the RCC community and webinar participants to phosphorus cycling and the Plantationocene concepts from an interdisciplinary perspective.
Enable further group discussion of these concepts by past participants in "The Technosphere, Now: The Phosphorus Apparatus" session hosted by the HKW in October 2015, while incorporating new members of this study group; focused on workshop discussion of precirculated essay drafts.
Experiment with setting up an on-line webinar interface that will allow participants scattered around the planet to participate virtually, thereby widening the potential scope of participation in future RCC events, while dramatically reducing the monetary and environmental impacts of attendance.
Schedule:
12:00-14:00: Roundtable format consisting of short presentations by Gregory Cushman and Zachary Caple, followed by prepared comments by Christof Rosol and Armin Reller. The roundtable will conclude with an open-ended discussion among those in attendence onsite and via a webinar interface.
14:30-17:00: Paper workshopping. Onsite and offsite participants will meet to discuss revision of precirculated essays intended for publication as an RCC Perspectives volume and a related digital exhibition on the Environment & Society Portal.