Thomas Princen to Present "Ending the Fossil Fuel Era"
Book Launch
28.05.2015 at 14:00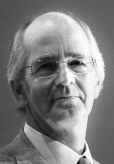 Location: Katholische Hochschulgemeinde (KHG), Leopoldstr. 11, 1st Floor
Former Carson Fellow Thomas Princen is presenting his new book "Ending the Fossil Fuel Era."
A positive transition to a post-fossil fuel era cannot wait for global agreement, a swap-in of renewables, a miracle technology, a carbon market, or lifestyle change. It is possible to take the first step toward the post-fossil fuel era now—by resisting the slow violence of extreme extraction and combustion, exiting the industry, and imagining a good life after fossil fuels. This book shows how an environmental politics of transition might occur, starting with the delegitimization of fossil fuels, drawing on scientific and indigenous thought, and, as is already happening around the world, experimenting with a preposterous idea: the choice to not use an otherwise valuable substance.
The event is free and open to the public.