Axel Goodbody on "Climate Scepticism: Cultures and Subjectivities"
Lunchtime Colloquium
05.03.2015 12:00 – 14:00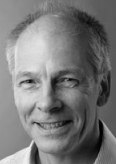 Location: Rachel Carson Center, Leopoldstr. 11a, 4th Floor Conference Room
Environmentalists think they know who climate skeptics are: people motivated by individual or commercial self-interest, either because they are in the pay of oil companies, neoliberal freemarketeers, or religious fundamentalists. Scholarly and journalistic accounts of climate skepticism have emphasised the role of fossil fuel industry funding in orchestrating sceptical opinion in the media and lobbying against political intervention. However, such organized skepticism is not the whole picture. Democratic political progress in relation to climate change demands that we go beyond polarized debates, recognize the internal differences between anti-environmental discourses, and engage with them. This talk will ask what kinds of selves and others skeptical texts construct, what concepts of nature, science, and environmental risk they defend, and how climate skepticism varies between German, American, and British culture.
The Lunchtime Colloquium is free and open to the public.
Snacks are served at 12:00; the lecture starts at 12:30.
For more information on the Lunchtime Colloquium series, please click here.