Film Screening + Discussion: Surviving Progress
Green Visions Film Series
15.01.2015 at 20:00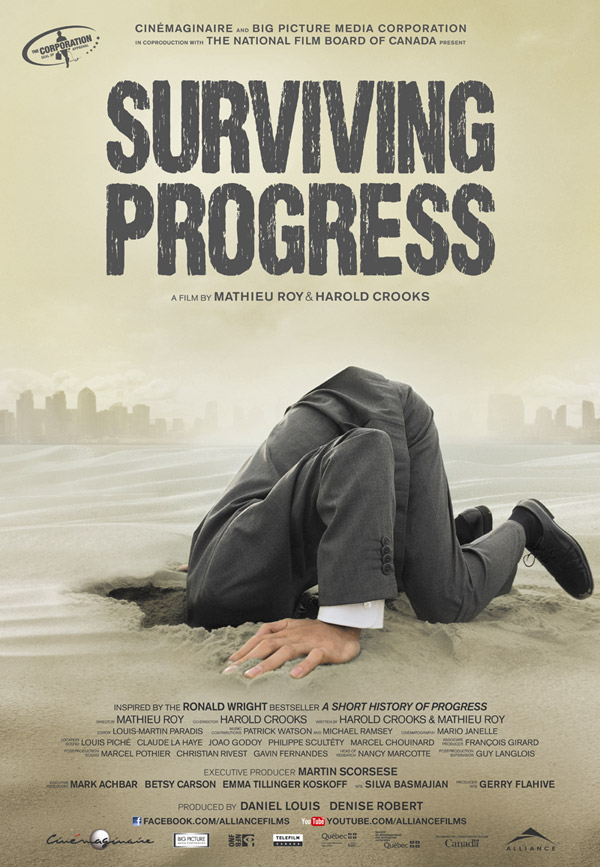 Location: Gasteig München, Vortragssaal der Bibliothek, Rosenheimer Str. 5
Directors: Mathieu Roy & Harold Crooks
Is progress always a good thing? Can the human mind come to terms with the rapid pace of technological change over the last centuries? Can we continue on a course of unlimited growth? Or should our watchwords for the decades to come be "reduction" and "restriction"? Scientists, philosophers, activists, and researchers present their perspectives.
A discussion with Christian Schwägerl, author of the book Menschenzeit, will follow the screening.
The film will be shown in English.
Free and open to the public.
Reservations: Call 089 / 48 00 66-239. Reservations are only valid until 19:50.
About Green Visions Film Series
The Green Visions film series presents environmental documentaries from around the world, including discussions with directors, environmental experts, or film critics.
The series is a cooperation between the the RCC, ECOMOVE International, the Ökologisches Bildungszentrum, and the Münchner Volkshochschule. It is curated by former Carson Fellow and RCC Affiliate Alexa Weik von Mossner.