Film Screening + Discussion: 10 Milliarden
Green Visions Film Series
15.10.2015 at 20:00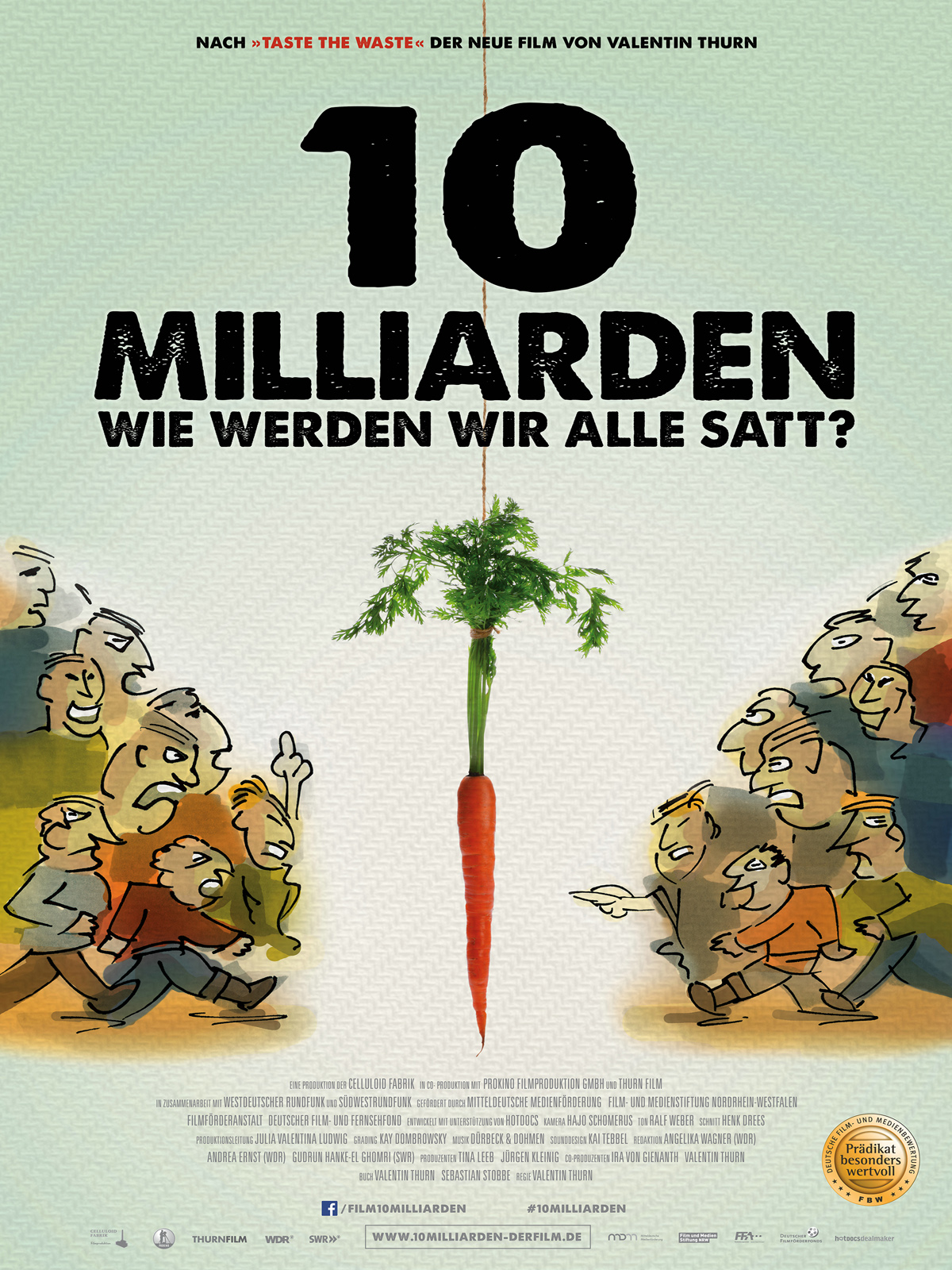 Location: Gasteig München, Vortragssaal der Bibliothek, Rosenheimer Str. 5A
Regisseur: Valentin Thurn (Deutschland 2015)
Bis 2050 wird die Weltbevölkerung auf zehn Milliarden Menschen anwachsen. Doch wo soll die Nahrung für alle herkommen?
Regisseur, Bestseller-Autor und Food-Fighter Valentin Thurn sucht weltweit nach Lösungen. Auf der Suche nach einer Antwort auf die Frage, wie wir verhindern können, dass die Menschheit durch die hemmungslose Ausbeutung knapper Ressourcen die Grundlage für ihre Ernährung zerstört, erkundet er die wichtigsten Grundlagen der Lebensmittelproduktion.
Ohne Anklage, aber mit Gespür für Verantwortung und Handlungsbedarf macht der Film klar, dass es nicht weitergehen kann wie bisher. Aber wir können etwas verändern. Wenn wir es wollen!
A discussion with Valentin Thurn will follow the screening.
The film will be shown in German.
Free and open to the public.
Reservations: Call 089 / 48 00 66-239. Reservations are only valid until 19:50.
About Green Visions Film Series
The Green Visions film series presents environmental documentaries from around the world, including discussions with directors, environmental experts, or film critics.
The series is a cooperation between the the RCC, ECOMOVE International, the Ökologisches Bildungszentrum, and the Münchner Volkshochschule.
You can find the Green Visions flyer here.