Film Screening + Discussion: The Human Scale
Green Visions Film Series
26.03.2015 at 20:00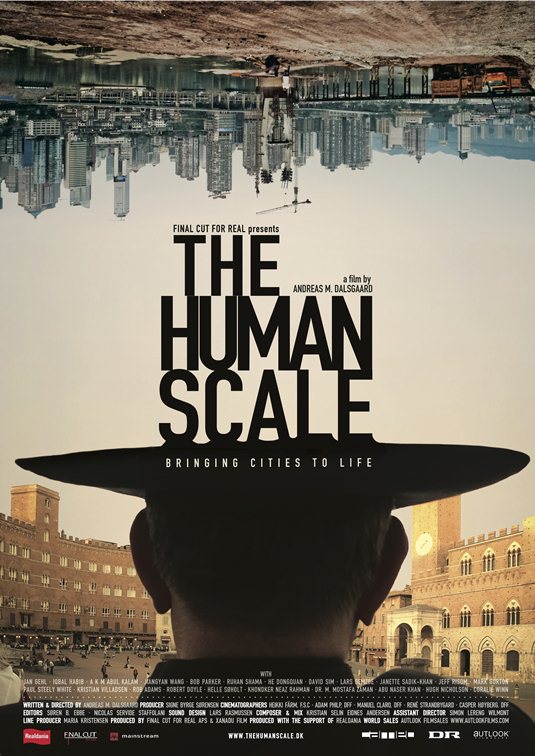 Location: Gasteig München, Vortragssaal der Bibliothek, Rosenheimer Str. 5
Director: Andreas Dalsgaard (Germany, 2012)
Half of the world's population lives in urban areas and the numbers are only increasing. Life in big cities is both enchanting and problematic. The way we live has caused climate change, loneliness and severe health issues in cities. Jan Gehl, a Danish architect and professor, studies human behavior in cities. He has documented how modern cities repel human interaction; he is invested in building cities in a way that takes the human needs into account. Urban planning makes cities more sustainable and livable for all by putting people into the center of our planning.
A discussion with Dipl.-Ing. Susanne Schaubeck will follow the screeening.
The film will be shown in English with German subtitles.
Free and open to the public.
Reservations: Call 089 / 48 00 66-239. Reservations are only valid until 19:50.
About Green Visions Film Series
The Green Visions film series presents environmental documentaries from around the world, including discussions with directors, environmental experts, or film critics.
The series is a cooperation between the the RCC, ECOMOVE International, the Ökologisches Bildungszentrum, and the Münchner Volkshochschule.