5. Forumstreffen "Tiere und Geschichte" – Tiergeschichte und Umweltgeschichte
16.07.2015 – 17.07.2015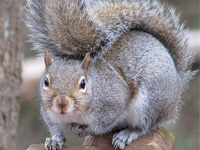 Ort: Rachel Carson Center for Environment and Society
Veranstalter: Forum Tiere und Geschichte / Rachel Carson Center
Das fünfte Jahrestreffen des Forums Tiere und Geschichte wird gemeinsam mit dem Rachel Carson Center for Environment and Society durchgeführt. Ziel des Treffens soll es sein, auszuloten, in welchem Verhältnis die Themen und Methoden der geschichtswissenschaftlichen Subdisziplinen Umweltgeschichte und Geschichte der Mensch-Tier-Beziehungen zueinander stehen und wie sie sich gegenseitig befruchten könnten. Die vier Panels sollen genügend Raum zur Diskussion über gemeinsame theoretische und empirische Bezugspunkte oder Überschneidungsflächen bieten. Den Ausgangspunkt für die Diskussion bilden jeweils kurze Inputvorträge von Referentinnen und Referenten, die sich zwischen diesen Disziplinen bewegen.
Das Programm für das Forumstreffen kann hier eingesehen werden.
Um Anmeldung bis zum 1. Juli 2015 wird gebeten. Die Registrierung für den Workshop erfolgt bei Amir Zelinger salingera@gmail.com.
English:
The fifth annual meeting of the Forum Tiere und Geschichte (Forum Animals and History), co-organized with the Rachel Carson Center, focuses on two sub-disciplines of history: environmental history and the history of human-animal relations. It will examine the connections between their methodologies and objects of study and what the two disciplines can learn from each other. Brief presentations by scholars working at the intersection of both disciplines will open the four panels dedicated to specific theoretical and empirical considerations; they will be followed by a moderated discussion.
The event will be in German.
Downloads