Dipesh Chakrabarty and the Climate of History
26.02.2015 – 03.03.2015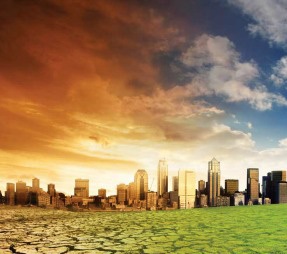 Location: College of Arts and Sciences History Center/Provost Visiting Scholar Institute, University of South Carolina
Co-sponsored by the Provost Visiting Scholar Institute, the Rachel Carson Center for Environment and Society, the Walker Institute for International and Area Studies, the School of Earth, Ocean and Environment (SEOE), and the Departments of English and Geography at the University of South Carolina.
Dipesh Chakrabarty, Lawrence A. Kimpton Distinguished Service Professor of History at the University of Chicago, will join USC as a Provost Visiting Scholar for a multidisciplinary series of seminars, workshops, and lectures that explore how our vision of humanity is changing in the age of global warming.
Human beings have become, as Dr. Chakrabarty writes, a geophysical force capable of determining the course of climate for millions of years. A force of this magnitude is like the cyanobacteria that breathed oxygen into our atmosphere over 2.5 billion years ago, making life as we know it possible, or the asteroid that triggered the extinction of the dinosaurs 66 million years ago. The Nobel Prize-winning chemist Paul Crutzen proposed in 2002 that a new geological period has dawned, one dominated by human activities at all scales: the Anthropocene. Dr. Chakrabarty examines the idea of the Anthropocene in context of history and philosophy. "In equating the problem of global warming with the crucial but techno-economic question of transitioning from fossil-fuel based sources of energy to renewables," Dr. Chakrabarty writes, "we sometimes lose sight of how the scientific understanding of 'anthropogenic global warming' signals a very fundamental and irreversible shift in human history and human capability."
See the complete program.
Read the conference report.