Film Screening + Discussion: Planet Re:Think
Green Visions Film Series
10.04.2014 at 20:00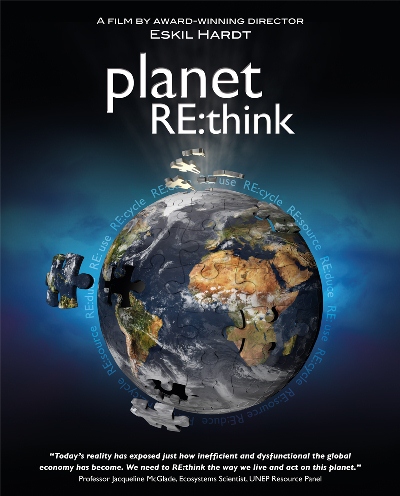 Location: Gasteig München, Vortragssaal der Bibliothek, Rosenheimer Str. 5
Director: Eskil Hardt (Denmark, 2012)
Humanity is squandering Earth's natural resources, and is producing so much waste and destruction that it is threatening to make the planet uninhabitable. Hardt's film examines both the origins of the environmental impact as well as recycling strategies and sustainabile business models that inspire hope for the future.
A discussion with Dr. Volker Zepf, a research fellow on resource strategy at the University of Augsburg, will follow the screening
The film is 86 minutes long and will be shown in Danish with subtitles.
Free and open to the public.
Reservations: Call 089 / 48 00 66-239. Reservations are only valid until 19:50.
About Green Visions Film Series
The Green Visions film series presents environmental documentaries from around the world, including discussions with directors, environmental experts, or film critics.
The series is a cooperation between the the RCC, ECOMOVE International, the Ökologisches Bildungszentrum, and the Münchner Volkshochschule. It is curated by former Carson Fellow and RCC Affiliate Alexa Weik von Mossner.