Film Screening + Discussion: Thin Ice
Green Visions Film Series
28.11.2013 at 20:00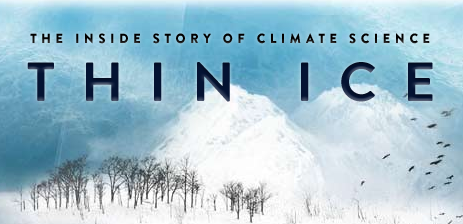 Location: Gasteig München, Vortragssaal der Bibliothek, Rosenheimer Str. 5
A film by climate scientists about climate scientists, their work, and their findings, created as a response to conspiracy theorists. The director, geologist Simon Lamb, who has already produced a number of documentaries with the BBC, allows scientists to speak in their own voice, without the filter of journalism or politics.
Additional film info: United Kingdom and New Zealand 2012, David Sington and Simon Lamb, 90 min, English original
A discussion with Prof. Dr. Anders Levermann, Potsdam Institute for Climate Impact Research (PIK), will follow the screening.
Free and open to the public.
Reservations: Call 089 / 48 00 66-239. Reservations are only valid until 19:50.
About Green Visions Film Series
The Green Visions film series presents environmental documentaries from around the world, including discussions with directors, environmental experts, or film critics.
The series is a cooperation between the the RCC, ECOMOVE International, the Ökologisches Bildungszentrum, and the Münchner Volkshochschule. It is curated by former Carson Fellow and RCC Affiliate Alexa Weik von Mossner.