Film Screening + Discussion: ''Into Eternity''
Green Visions Film Series
11.04.2013 at 20:00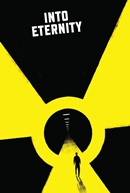 Location: Gasteig München, Vortragssaal der Bibliothek, Rosenheimer Str. 5
In Finland the first permanent repository for radioactive waste in the world is being bored into the mountainside: a giant tunnel complex that must last for 100,000 years. But even if the radioactive waste is safely sealed for the present, what threats will it present for our descendants? The film investigates the facility and asks the opinions of experts.
Denmark 2010, Michael Madsen, 72 min.
English with German subtitles
A discussion with Prof. Dr. Klaus-Jürgen Röhlig (TU Clausthal) will follow the film.
Free and open to the public.
Reservations: Call 089 / 48 00 66-239. Reservations are only valid until 19:50.
About Green Visions Film Series
The Green Visions film series presents environmental documentaries from around the world, including discussions with directors, environmental experts, or film critics.
The series is a cooperation between the the RCC, ECOMOVE International, the Ökologisches Bildungszentrum, and the Münchner Volkshochschule. It is curated by former Carson Fellow and RCC Affiliate Alexa Weik von Mossner.
Green Visions Flyer (pdf, 722 KB)