From the Global to the Local
Summer School
20.08.2010 – 06.09.2010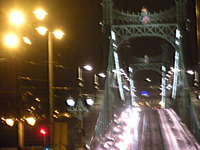 Location: Rachel Carson Center for Environment and Society (RCC)

Convener: Gary J. Martin (RCC)
This is a course on Global Environments: Interactions of Culture and Nature in a Changing World that was proposed as an annual course of the Munich International Summer University, or MISULMU starting in August 2011. 
In preparation for the annual course, which will be open to students from around the world, Gary Martin will deliver a pilot series of eight seminars for RCC research fellows. The theme of these seminars are: "From the global to the local: planetary boundaries and community based management of environmental challenges".
Friday 20 August: The Anthropocene comes of age (Overview of planetary boundaries, ecosystem health and community based management of environmental challenges)
Monday 23 August:  Cultural landscaping of intricate mosaics (Land system change)
Wednesday 25 August: Fighting extinction, exclusion and inequity (Biodiversity loss)
Friday 27 August: Permaculturing of local farmers (Biogeochemical flows)
Monday 30 August: Thinking water north of the future (Global freshwater use)
Wednesday 1 September:  Fishing out of locally managed marine areas (Ocean acidification)
Friday 3 September:  Dreaming of carbon rich communities (Climate change)
Monday 6 September: Boundaries of the ethnosphere (Biocultural diversity)
Optional "brown bag" sessions will be held from 12 noon to 2 pm on Tuesday 24 August, Thursday 26 August, Tuesday 31 August and Thursday 2 September to capture any "overflow" discussion from the seminars, and to view additional videos or consider supplementary articles and books. 
For more information see this abstract (pdf, 46 KB)