Anthropocene Project (2012–2016)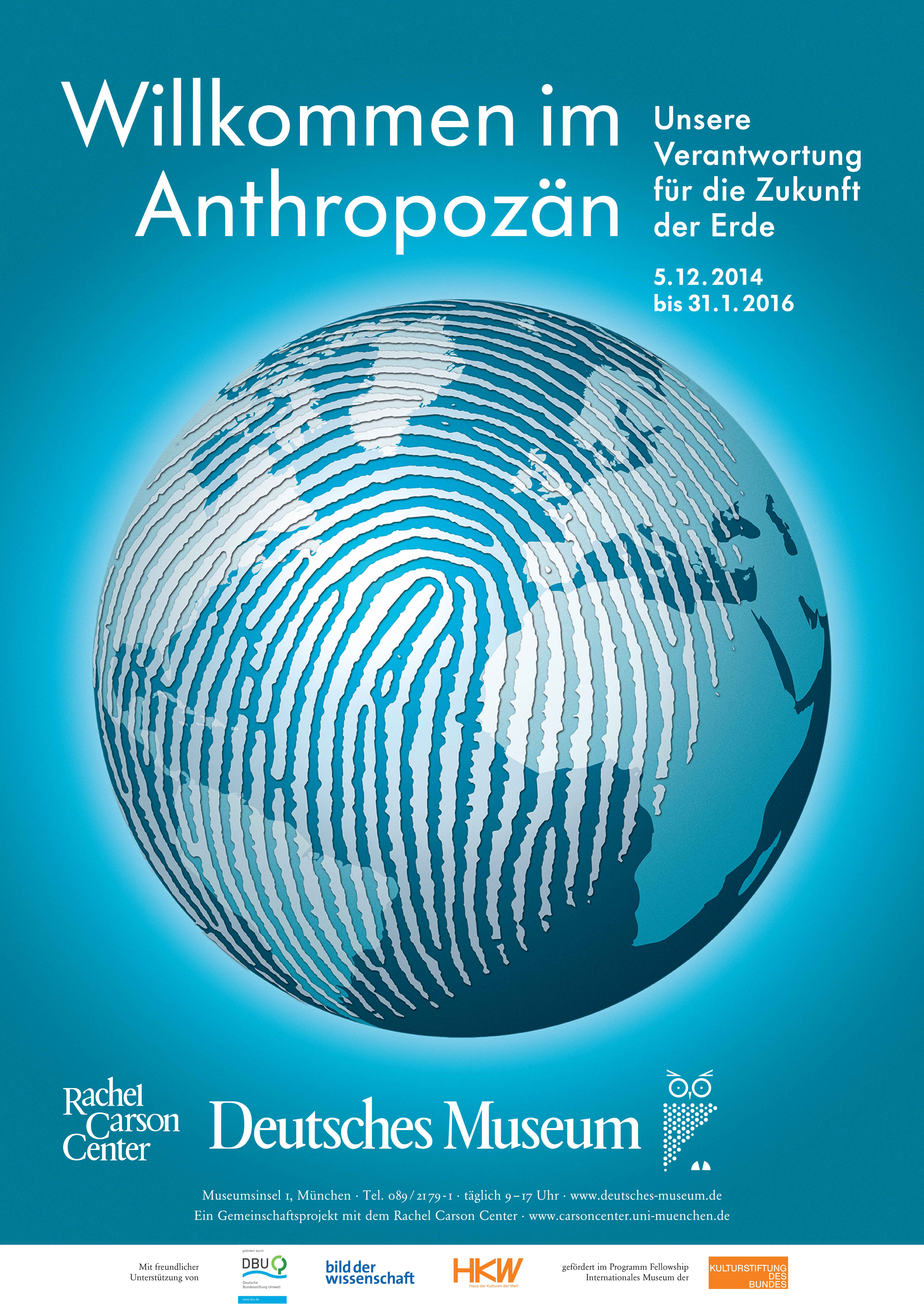 This project explores the implications of the Anthropocene as a scientific concept and normative category. At the center is the special exhibition, created by the RCC and the Deutsches Museum, titled "Welcome to the Anthropocene: The Earth in Our Hands," which opened on 5 December 2014 and will run into 2016.
The RCC's Environment & Society Portal profiled the exhibition with a series of online comics and an accompanying digital companion.
In addition, the RCC has cooperated with a number of institutions in Germany and abroad for various events, including a major public launch with the Haus der Kulturen der Welt in Berlin.
Doctoral candidates and faculty from the LMU and Deutsches Museum held an "Anthropocene Academy" training seminar at Kochel-am-See. A second workshop on "Culture and the Anthropocene" took place in Munich, co-sponsored with the Transatlantic Research Network in Environmental Humanities (funded by the Humboldt Foundation), which emphasized the necessity of humanities perspectives to the critical scrutiny of the Anthropocene concept. An international conference on "Collecting the Future: Museums, Communities, and Climate Change" at the American Museum of Natural History in New York also explored the Anthropocene in the form of workshops and design sessions.
The Deutsches Museum sponsored the biennial ARTEFACTS conference in October 2014, which took the Anthropocene as its topic; the museum also hosted the First International Meeting of Anthropocene Working Group (AWG). Meanwhile, in Berlin, the Anthropocene Campus (sponsored by the RCC, the Deutsches Museum, and the Haus der Kulturen der Welt) brought together 100 young researchers for a two-week workshop on a potential Anthropocene curriculum for higher education.
Finally, a series of workshops co-organized with the University of Wisconsin-Madison and KTH Stockholm challenges researchers to suggest artifacts for a cabinet of curiosities from the age of the Anthropocene. The first event, entitled "The Anthropocene: Cabinet of Curiosities Slam," was held in Madison in November 2014. The winning entries will be shown at the Deutsches Museum as a special display in the exhibition. They were unveiled in summer 2015 following the second workshop in this series, which looked at "Anthropocene Objects and Environmental Futures." The final workshop in the series was held in Stockholm at the KTH Environmental Humanities Lab in October 2016; Stories of the Anthropocene Festival challenged participants to exit their comfort zone and embrace an imaginative and inventive mode with the ambition to engage with a wide audience. The winning stories were curated into an online platform, the Anthropocene Library.