What events take place at the RCC?
The Lunchtime Colloquium is the most regular and perhaps most central event in the RCC calendar. During the university semester (October–February and April–July), this event is scheduled weekly on Thursdays from noon until 2.00 pm. Snacks are served before the lecture, giving fellows time to socialize with an interested public. Speakers include Carson fellows as well as academics invited by the students in both the doctoral and environmental studies certificate programs.
Furthermore, the RCC also hosts two weekly inhouse events: the Tuesday Discussions from 12:15–13:15 each week during the semester and the Works-in-Progress sessions, held on Wednesdays. The Tuesday Discussions bring local environmental practicitioners such as politicians, leaders in NGOs, and activists, to the RCC to discuss topical environmental issues. Works-in-Progress features more in-depth discussions of fellows' work with pre-circulated texts.
In addition to these regular events, the RCC calendar has a huge variety of workshops, conferences, lectures, and film screenings that address all kinds of topics and audiences—not only in Munich but also abroad.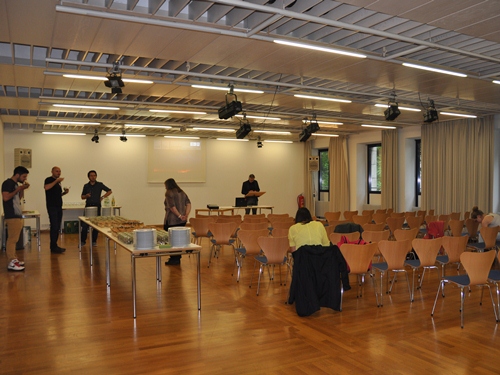 Weekly Lunchtime Colloquium