Sustainability Lecture Series (2011–2012)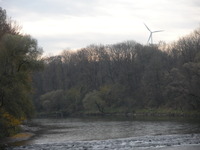 Lecture series held during the winter semseter 2011/12. Sustainability is an umbrella term that integrates long-term thinking, morally responsible actions, and future-oriented innovation into all areas of human activity. In the months before the Rio+20 Summit, the lectures aimed to present the multifaceted research on sustainability and inspire citizens to participate in bringing about social change.
The series was sponsored by BenE München e. V., the Verein für Nachhaltigkeit e. V., the Rachel Carson Center, and the Munich area colleges and universities. It was held at the Amerikahaus in Munich.
Click here for a list of lectures.