Mission
Our Mission
Our mission is to advance research and discussion concerning the interrelationship between humans and nature. We contribute to public and scholarly debates about past transformations and future challenges in environment and society. Our work harnesses the interpretative power of the humanities (and social sciences) to contextualize technologies, economies, and policies.
Watch this film to learn more: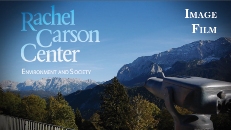 By bringing together scholars who work in various disciplines and national contexts, and communicating the results of their research, the RCC aims to internationalize the environmental humanities and to raise its profile as a globally significant and growing field.
Watch this film to learn more about the life of a Carson Fellow: