Call for Applications: RCC Landhaus Fellowships
06.03.2023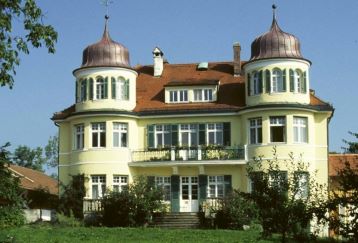 The 2024 call for applications for the RCC Landhaus fellowships is now online.
The Rachel Carson Center for Environment and Society and Herrmannsdorfer Landwerkstätten are pleased to invite applications for our fellowship program based at the Herrmannsdorfer Landwerkstätten (an organic farm in the countryside, 40 kilometers from Munich).
We accept applications for academic projects in disciplines that are in dialogue with environment and society. These fellowships are open to excellent doctoral, postdoctoral, and senior scholars.
For the first time, we will also offer a fellowship for a writer-in-residence. Candidates should be open to leading occasional writing seminars for members of the RCC community.
Please submit your applications via the application portal only. The portal will be open from 2 May–15 June 2023. It closes at 23:59 (Central European Time) on 15 June 2023. Decisions will be announced by 1 September 2023.