Info Sessions for RCC MA "Environment and Society"
05.04.2023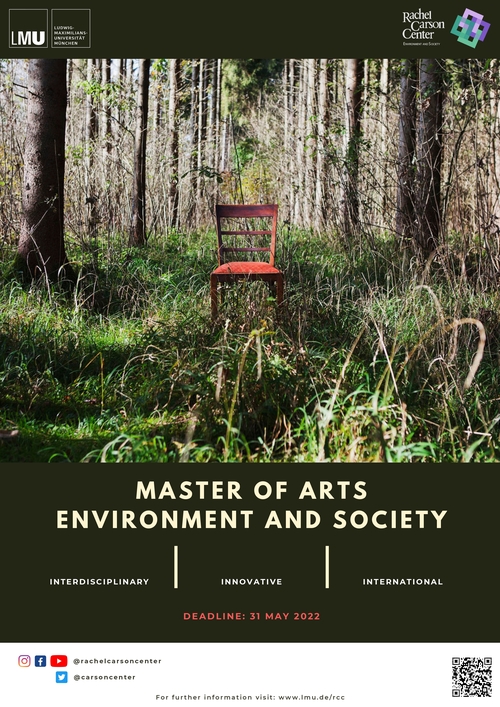 The RCC is pleased to invite applications for its master's program "Environment and Society," which will start in the winter semester 2023/24. The program is designed to equip students concerned about human impact on the planet with the interdisciplinary knowledge and humanistic understanding that practitioners and scholars need to tackle key social and environmental challenges in constructive ways ensuring sustainable and just futures for all.
Further information about the program can be found on its website.
The application deadline for the winter semester 2023/24 is 31 May 2023. The application portal is now open!

For prospective students interested in learning more about the MA "Environment and Society" and its application process, the program's coordinators are offering three information sessions during this year's application period. Each of these meetings will provide more detailed information about the MA and the application process and include short Q&A sessions, during which prospective students have the chance to talk to the program's coordinators.
Registration for the info sessions is free but required. The dates and links to the registration page are listed below:
• 19 April 2023 12:00 CET (GMT+1), register here
• 8 May 2023 17:00 CET (GMT+1), register here
• 26 May 2023 10:00 CET (GMT+1), register here
After the registration, you will receive a confirmation email containing all the necessary information to join the meeting.
Questions about the program or the application process may also be directed at envhum@rcc.lmu.de.