2021 Turku Book Award Shortlist
05.07.2021
We are delighted to announce the shortlist for the 2021 Turku Book Prize!
The Turku Book Prize is a joint prize from the European Society for Environmental History (ESEH) and the Rachel Carson Center for Environment and Society (RCC), and is intended to identify and encourage innovative and well-written scholarship in the field of European environmental history and carries a prize of € 3,000.
From over fifty submissions received this year, five titles have been shortlisted for the prize.
The shortlisted titles: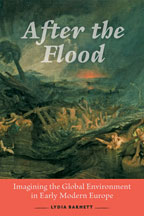 Lydia Barnett (Northwestern University): After the Flood: Imagining the Global Environment in Early Modern Europe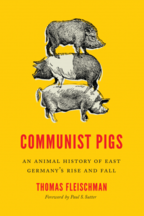 Thomas Fleischman (Universiy of Rochester): Communist Pigs: An Animal History of East Germany's Rise and Fall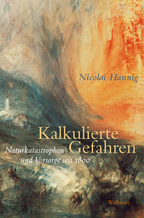 Nicolai Hannig (TU Darmstadt): Kalkulierte Gefahren. Naturkatastrophen und Vorsorge seit 1800
Thomas Lekan (University of South Carolina): Our Gigantic Zoo: A German Quest to Save the Serengeti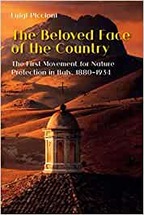 Luigi Piccioni (Università della Calabria): The Beloved Face of the Country: The First Movement for Nature Conservation Protection in Italy, 1880–1934
The biennial ESEH conference 2021 has been postponed until July 2022, for which an in-person event (with supplementary virtual offerings) in Bristol University (UK) is planned. For this reason, the 2021 Turku Book Award will be presented to the winning author at a virtual award ceremony on 9 July 2021 as part of the digital 2021 ESEH Ordinary General Meeting.

Members of the 2021 Turku Prize Committee are:
Martin Knoll (Salzburg University, Austria)
Christof Mauch (Rachel Carson Center, LMU, Germany) (Chair)
Ruth Oldenziel (Eindhoven University of Technology, Netherlands)
Doubravka Olšáková (Academy of Sciences, Czech Republic)
Ulrike Plath (Tallinn University, Estonia)