Thomas Lekan to Win the DAAD/GSA Book Prize
16.11.2021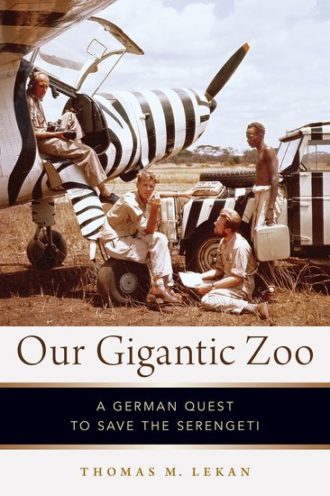 RCC alumnus Thomas Lekan won the DAAD/GSA Book Prize for the Best Book in History/Social Sciences for Our Gigantic Zoo: A German Quest to Save the Serengeti (Oxford: Oxford University Press, 2020). The book narrates about the former Frankfurt Zoo director and Oscar-winning documentarian Bernhard Grzimek's efforts to protect the wildlife in the Serengeti National Park in Tanzania in harmony with the needs of the local population during the era of decolonization around 1960.
The DAAD/GSA book prizes are funded through the North American office of the German Academic Exchange Service (DAAD) and carry an award of $1,000.
Our Gigantic Zoo was shortlisted for the 2021 Turku Book Prize.
Congratulations, Thomas!