Final Issue of RCC Perspectives: Strata and Three Stories
by Julia Adeney Thomas and Jan Zalasiewicz
01.03.2021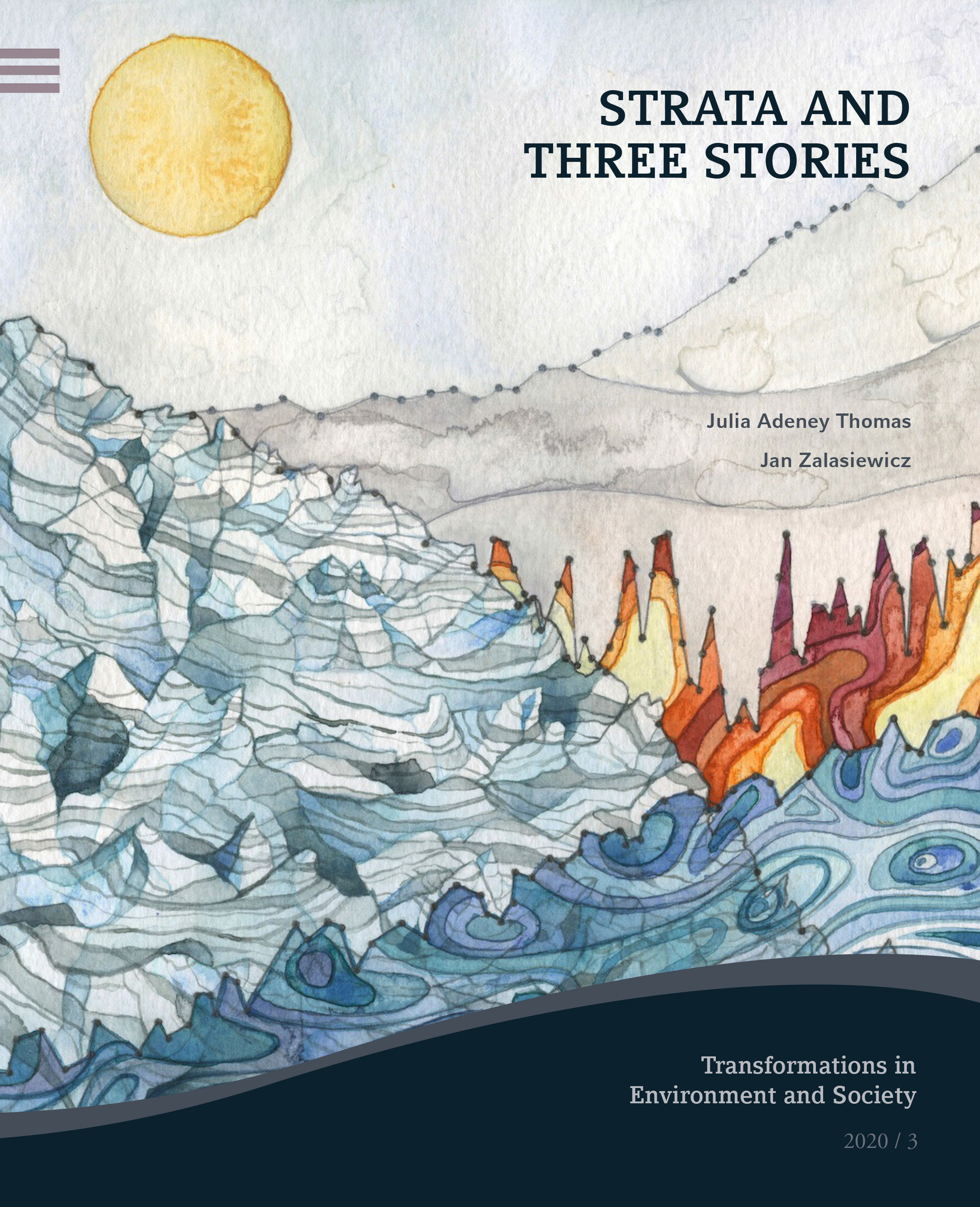 Just over a year after celebrating the RCC's 10th Anniversary in 2019 with a tandem lecture by geologist Jan Zalasiewicz and intellectual historian Julia Adeney Thomas on "How We Changed the Planet: Strata and Stories in the Anthropocene" (great thanks to all who attended this special event!), we are celebrating another poignant moment in RCC's history. The collaborative work, "Strata and Three Stories" is to be the final issue of the much-loved series RCC Perspectives: Transformations in Environment and Society hosted by the Environment & Society Portal.
In this issue, Thomas and Zalasiewicz return to explore the Anthropocene and the narratives that have driven, and will continue to guide, the trajectories of the Earth System. With their captivating (and oft unsettling) narratives, this call for multidisciplinarity will resonate across scholarly divides.
Together with the RCC publications team past and present and our series designer, we would like to thank all the authors and readers who have contributed to the success of the series over more than a decade.
--But don't fret too much - the RCC blog, Seeing the Woods, will continue to publish the work of RCCers into 2021, and a redevelopment of this digital platform is also in the works, so watch this space!--