New Editorial Appointment for Jane Carruthers
27.02.2019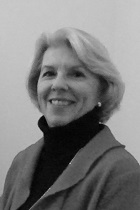 Honorary Carson fellow Jane Carruthers has been appointed the Editor-in-Chief of the South African Journal of Science.
The open-access journal, established in 1903, aims to publish original research with an interdiscpilinary or regional focus, and to serve as a forum for debate about developments in research and in higher education.
Carruthers' extensive work in environmental history offers an opportunity to broaden the disciplinary horizons of the journal.
We wish Jane all the best in this exciting new post.