Helmuth Trischler Elected to the German National Academy of Sciences
13.12.2018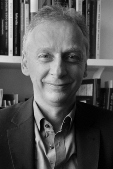 We're delighted to announce that Helmuth Trischler has been elected to the Leopoldina, the German National Academy of Sciences.
One of the oldest science academies in the world, the Leopoldina is dedicated to the advancement of free science, bringing together outstanding scientists from across the globe.
In addition to promoting scientific and public debate, it supports young scientists, confers awards for scientific achievements, conducts research projects, and campaigns for the human rights of persecuted scientists.