New Publication by Helmuth Trischler
Visionen - Räume - Konflikte: Mobilität und Umwelt im 20. und 21. Jahrhundert
14.12.2017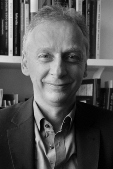 RCC director Helmuth Trischler has coedited a new collection with Christopher Kopper and Christopher Neumaier.
Visionen - Räume - Konflikte: Mobilität und Umwelt im 20. und 21. Jahrhundert (Visions - Spaces - Conflicts: Mobility and Environment in the 20th and 21st Centuries) examines how perspectives on mobility and the environment have shifted in the twentieth and twenty-first centuries.
The volume looks at issues ranging from visions of future mobility, to the landscaping of spaces, to burgeoning regional and national conflicts.