RCC Director Helmuth Trischler Speaks at Munich March for Science
Earth Day 2017
25.04.2017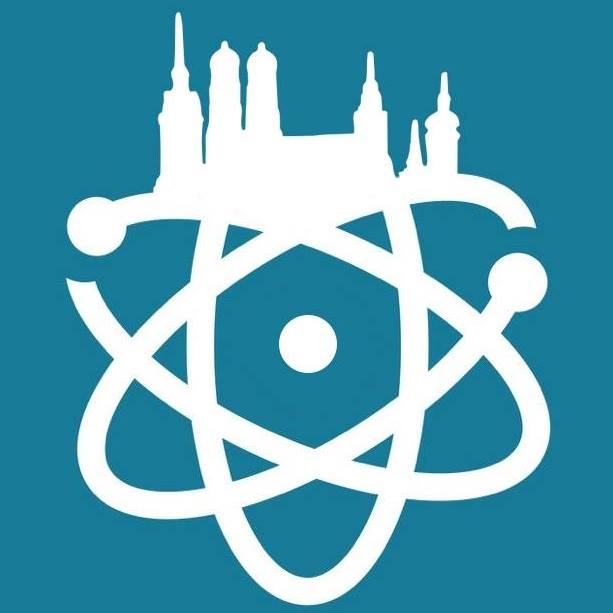 Helmuth Trischler opened the Munich March for Science on Saturday. Trischler spoke about the importance of having solidarity with scientists—not only natural scientists but humanities and social scientists as well, as they interpret and contextualize research and further engagement with the general public.
The march, which drew an estimated crowd of 3,500–4,000 participants, went from Stachus to the Siegestor in Munich, where other Munich academics also spoke in support of science and research. The Munich March for Science was part of the global March for Science movement, which was organized to support publicly funded and communicated research as ''a pillar of human freedom and prosperity.'' The marches also aimed to encourage politicans to support and enact ''evidence based policies.''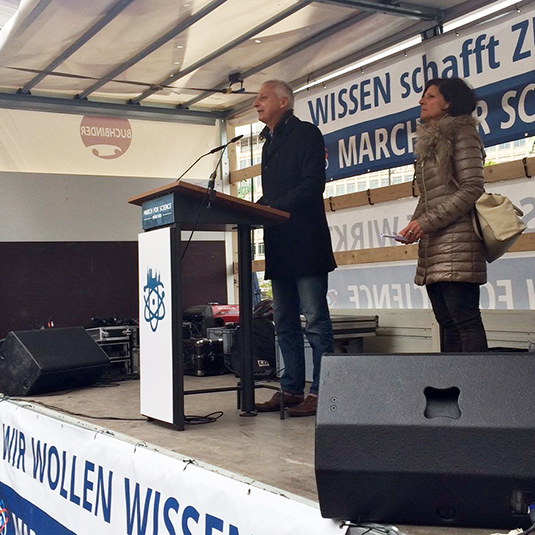 Helmuth Trischler speaking to the crowd at Stachus before the march begins.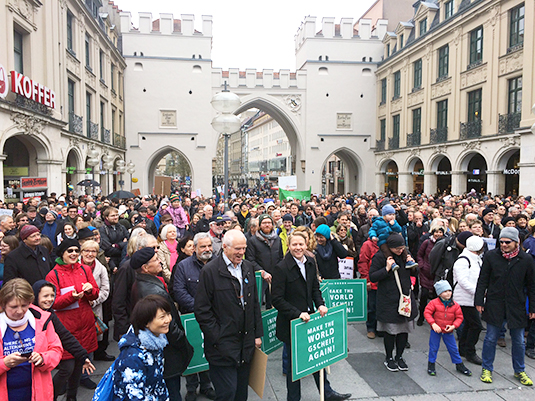 The crowd at Stachus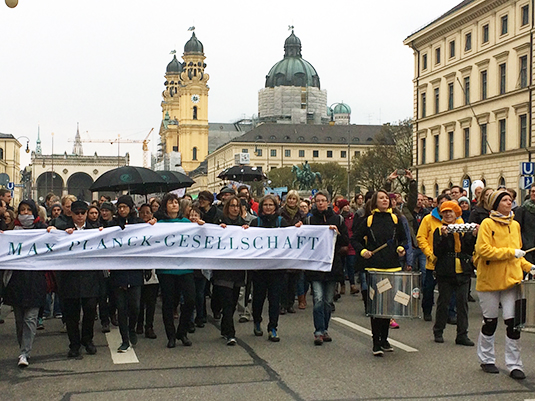 Participants in the march