RCC Director Christof Mauch Wins Award at ASEH
02.04.2017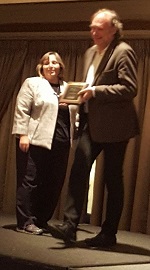 Congratulations to RCC director Christof Mauch, who is the recipient of the Public Outreach Career Award from the American Society for Environmental History for 2017.
The award, presented every two years, recognizes an individual who has promoted environmental history to the public over time.
Mauch was presented with the award at the ASEH annual conference, which took place in Chicago this year.