New Book by Laurence Delina
Accelerating Sustainable Energy Transition(s) in Developing Countries
26.10.2017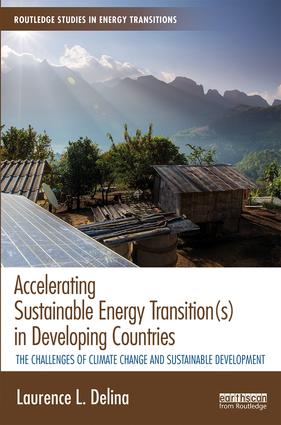 In the face of intensifying climate change, it is more important than ever that we fulfil climate mitigating promises and sustainable energy development objectives.
Alumnus Laurence Delina's new book explores the challenges that confront us in effecting rapid transtions away from carbon-based fuel sources. Accelerating Sustainable Energy Transition(s) in Developing Countries: The Challenges of Climate Change and Sustainable Development explores how these transitions occur in a number of developing countries. The book broadly surveys their technological, policy, financing, and institutional capacities in response to three key aspects of energy transitions: achieving universal energy access, harvesting energy efficiency, and deploying renewable energy.
Delina shows how fragmented these approaches are, how they occur across multiple levels of governance, and how policy, financing, and institutional shifts could occur in these complex settings.