New Edited Volume by RCC Fellow Irus Braverman
Gene Editing, Law, and the Environment: Life Beyond the Human
24.07.2017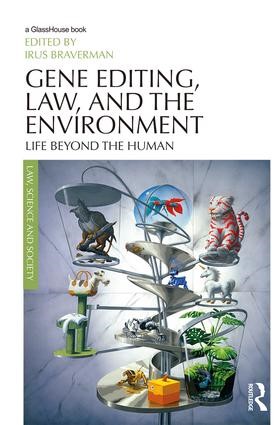 New technologies in genetic engineering raise legal, ethical, cultural, and ecological questions for both human and nonhuman life.
Braverman's transdisciplinary volume brings together a diverse group of authors to examine the use of new biotechnologies such as CRISPR and gene drives, setting the stage for much-needed debate on the use of genetic engineering and its consequences for both human and nonhuman life.
Gene Editing, Law, and the Environment: Life Beyond the Human explores what is at stake with these new biotechnologies, drawing on the fields of law, life sciences, philosophy, environmental studies, animal health, religious studies, and science and technology studies.