New Volumes in RCC Series "The Environment in History" with Berghahn Books
09.01.2017
True to the series' commitment to providing international perspectives, the two most recent volumes in the series The Environment in History, both released in late 2016, take on topics that cross national borders.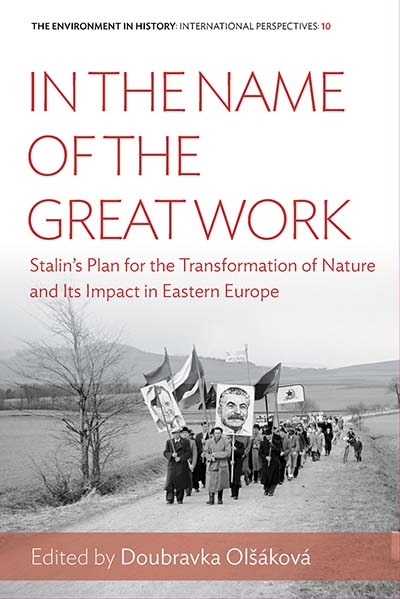 Volume 10, In the Name of the Great Work, edited by Doubravka Olšáková, considers communist nature transformation projects in three countries in Eastern Europe: Poland, Hungary, and Czechoslovakia. Inspired by Stalinist projects in the Soviet Union and the desire to increase agricultural yields, these utopian projects were largely unsuccessful and included often disastrous consequences.
While volume 10 is concerned with attempts to mold nature to human needs, volume 11 turns to efforts to mitigate human harm to nature: International Organizations and Environmental Protection, edited by Wolfram Kaiser and RCC alumnus Jan-Henrik Meyer, examines the role of international NGOs and intergovernmental bodies in shaping debates about environmental degradation and environmental politics in the twentieth century. Awareness of the transnational nature of problems such as pollution, resource depletion, and climate change was a powerful factor in the rise of global environmental politics.
More information about the volumes, including tables of contents and sample chapters, is available on the publisher's website.